We all want to feel safe at home.
Whether it's just you or you have a family you want to protect, keeping bad guys out of your home is top priority.
Of course you could buy a state of the art security system or hire personal body guards. If you're rich.
For most of us, that is simply not an option.
Is it possible to protect your home on a budget?
It is. There are a number of precautions you can take to drastically reduce your risk of a break-in. Many are free and some cost money, but very little.
Every one of our top 20 home safety tips is easy to implement and affordable. They tackle multiple threats to your and your families safety, from burglary to fire.
Let's get started.
20 Best Home Safety Tips
Implement each of the tips below and get ready for a safer, happier household for your and your family.
1) Ensure Exterior Doors Have Reliable Locks
Install 1-inch deadbolt locks on all of your exterior doors and be sure to lock every one of your doors before going to bed or when leaving your home to go outside. 
You can even check on your door locks via Smartphone for additional security.
2) Don't Leave Spare Keys Lying Around In Obvious Areas
Crooks and thieves are fully aware of obvious spare key locations, like under the welcome mat, behind the flowerpot or any other place that's close to the entrance. Think of the most inconspicuous location that only you would know of or give your spare set to a neighbor on whom you can really depend.
3) Always Use The Peephole To See Who Is At The Door
This may be an obvious one, but it's always better to be safe than sorry. Even if (in the very likeliest possibility) it is someone you know and expect, never hesitate to confirm their presence through your house door's peephole.
Be sure to keep your home security system's wireless key chain with you if or when there's a complete stranger at your door and you need immediate help.
There are a number of digital peepholes that you may want to consider. They have a distinct advantage over regular ones, because you can often see who is at your front door via an app or alert on your smartphone. Many of them also detect motion and record a short video or picture for your records.
You can check out some of our top picks for digital doorbells here: Top Peephole Door Cameras to Consider.
4) Use A Peephole Cover
While it can be useful to have a peephole to see what's going on outside, there are reverse peephole viewers that some criminals use to spy on you in your home, at work or in a hotel or dorm room.
If you want to safeguard against this, then you'll need to consider a Peephole Cover.
5) Keep Your Blinds And Drapes Shut
Installing drapes and blinds is an excellent tactic to shield all of your expensive items and equipment from the gaze of potential crooks. This is especially useful at night times.
6) Don't Leave Notes On The Door When You're Out
Whether you've gone on a holiday, fishing or even grocery shopping, leaving a note behind opens up the possibility for theft without you knowing about it. Therefore, it would be for the better not to leave behind any notes.
7) Store Your Valuables In A Safety Deposit Box Or Safe
These days, keeping your valuables inside your room's lockbox even after you leave for work, vacation or a family/friend visit is too risky. That's why we highly recommend that you keep all of your belongings like lifetime savings, jewelry and other items in a safe or safety deposit box.
Check out this top-rated home safe.
Quick Tip: if you have a small box, be sure to bolt it to the floor or wall so a bad guy can't just pick it up and go.
8) Always Keep Your Garage Door Closed
Since your garage leads directly into your home, it is imperative that you keep it closed at all times, even when you're at home. An overhead garage door contact is an additional security measure that you can use.
9) Keep Sliding Glass Doors Secured
Use a pipe or a metal bar and set it in the middle bottom track of your glass patio door slide. Ensure that the length of the pipe or the bar is the same length as the track. Additional security measures include installing a glass break sensor, which alerts when or if your glass door or windows have been shattered.
Learn more here: Patio Door Security.
You may also want to consider a jammer door stop or a door security brace to prevent people from entering your front or back door. They're reasonably cheap, easy to use and fit most doors.
10) Trick Burglars Into Thinking Someone Is In Your House
If you're going to go away for quite a while, then you had best let likely robbers think that someone is still at home. One of the best ways to do this is by leaving your radio or television on in a room near the front door or other entry points like the first-floor windows or side doors.
But leaving the TV on uses power. A great alternative and one of the best ways to have burglars think that you're at home is to use a Fake TV. They use about as much electricity as a night light and you can set them to come at a predetermined time each day, when you're on vacation, say from 7 pm to 11 pm. They are quite realistic when seen through closed drapes.
Check out our comparison of the best Fake TV's.
11) Lower The Ring Volume Of Your Telephone
If you're away from home for a while, then crooks will notice no one's home, especially if you never answer your phone when it rings, or if your newspaper or mail begins piling up. Instead, set the volume on your phone (assuming you still have a home phone) really low and have your neighbor or close friend collect your mail and newspaper on your behalf.
12) Make Use Of Fire Resistant Building Materials
Living in a wooden house is the last thing you need in case of a fire incident. That's why whenever you buy or renovate a house, be sure to use fire resistant materials in your home. You should especially pay close attention to siding and roofing materials, because they encase your entire house.
Fortunately, there are plenty of options for you to get fire resistant materials for your home as long as you do your homework and look it up online.
13) Don't Leave Burning Flames Or Candles Unattended
Open flames or candles should be kept out of reach from children and handled only by responsible adults. And you should never leave any of those flame sources unattended. The risk of setting your house on fire is too great. Be sure to also teach your young ones about the dangers of playing with matches and lighters.
14) Don't Leave Stove Or Other Fire Sources On Behind Your Back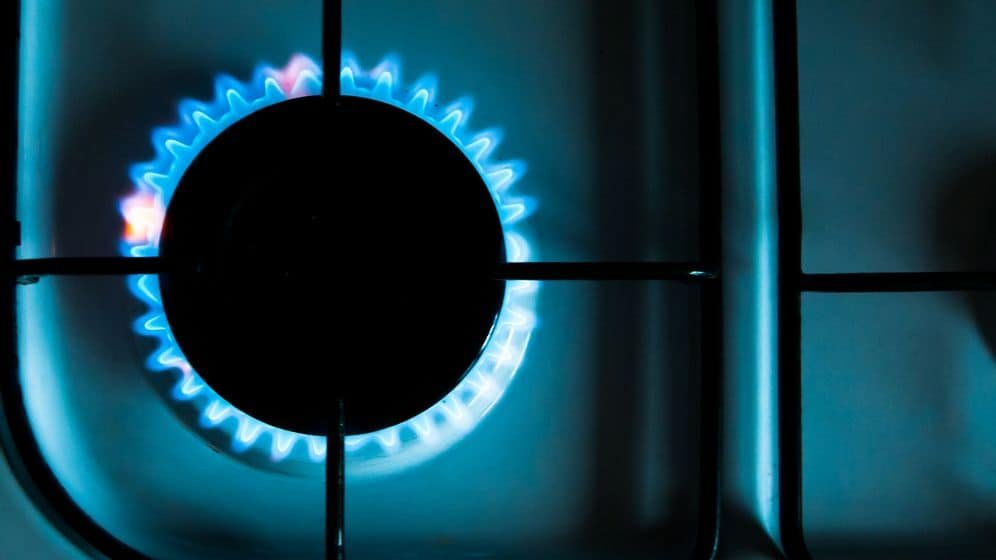 Another possibility of your house catching fire is when you've left either your outdoor grill, hot irons or burning stove tops unattended. Always double check to make sure they're completely off.
Be extra vigilant by having added measures such as heat sensors or carbon monoxide detectors installed in order to protect your home and family from potential fires.
15) Douse Cigars Or Cigarette Butts With Water Before Tossing Them Away
If cigar and cigarette butts are thrown away just like that, they can start a fire. So before tossing them away, ensure that they are completely extinguished, by dousing them in water.
16) Store Away Fire Hazards
Be sure to keep firewood as well as other combustibles away from your home to prevent any chances of fueling a small fire into a much larger one.
17) What About Security Cameras?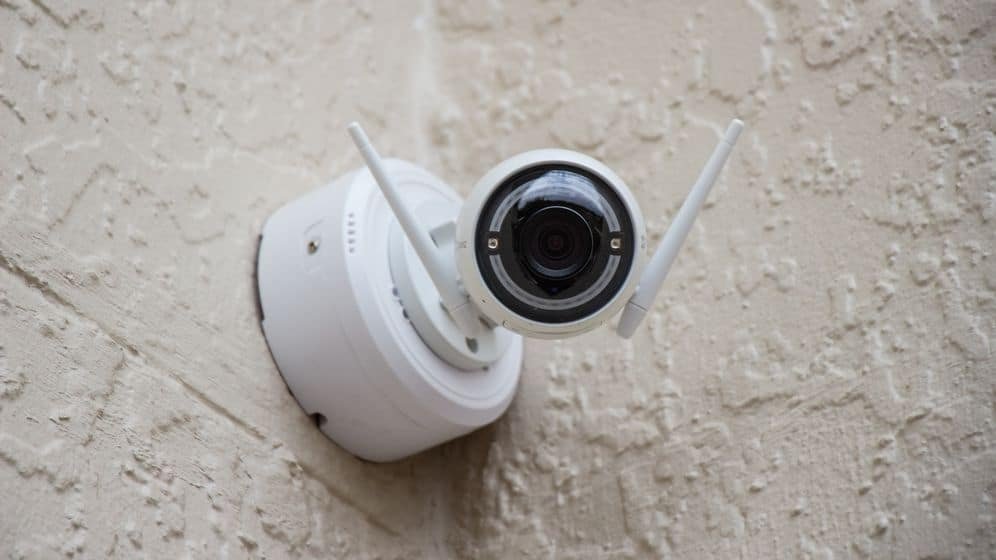 If you're willing to spend a bit of money to keep your home safe, then you might want to consider a home security system. There are a huge range of options, from around a hundred dollars and a single camera, to systems with 16+ cameras and a massive hard drive for storage.
You can check out our top picks here: The Best Home Security Systems.
If you have a very limited budget, you could also consider some dummy security cameras. They look pretty realistic, if you're a burglar looking from the street. See the next point below for more. They also don't require a permit. Many jurisdictions do require them for security systems.
18) Consider Using Fake Security Cameras If You're On A Budget
Real security cameras in your home are the best option by far. But of course the top-quality ones that are easy to install and actually work can be a bit expensive. Sometimes home security systems can be upwards of $1000 if they include things like infrared lights for night vision.
If your budget is already stretched thin, then consider some dummy security cameras. They look identical to the real things and only run about $10 each. They can be a great alternative, but there are obviously pros and cons to using them.
A pro tip is to make sure you put them in the same place you would a real security camera to make it more believable. See this article: Where to Put Fake Security Cameras.
We love affordable home protection here at Spy Cameras Reviewed and think that you should always have a few fake security cameras around your home.
Use them alone if you can't afford the real deal, or use them to supplement the real thing. The key is to make it look like every dark nook and cranny around your home is covered.
19) Get Some Outdoor Security Lights
Police agencies and security companies always mention keeping your house well lit in order to deter burglars. And of course this is great advice.
The bad guys prefer lurking around in the shadows for obvious reasons. It's less easy to get caught. So do everything you can to not help out the bad guys!
We recommend installing some solar powered security lights around your house. This will go a long ways in deterring criminals and will help keep you and your family safe. Plus you won't be adding to your electricity bill each month, thanks to the solar power.
Once you make the initial investment (they are very reasonably priced), you won't have to spend any more money on them. The key to outdoor security lights is to try to cover every dark corner around your house.
20) Consider A Fake TV Simulator
We already mentioned these previously, but if you're going away on vacation, or are often out at night, there are few things more cost effective than fake TV simulator. They cost very little, but are highly effective at deterring potential burglars.
They make it look like you're home when you're really not, by simulating people watching TV. The light flickers in and out like a normal TV would. They are very affordable and simple to use but can actually make a big difference to protecting your home.
The best ones can be set to turn on at a certain time. For example, if you're going to be away for a while, you can set the fake TV simulator to turn on at 6 pm every day. This can replicate a normal person who goes to work, comes home and then turns on the TV while preparing dinner.
Elderly Home Safety Tips
If you're looking for some additional home safety tips for the elderly, then you'll need to check this out: Home Safety Tips For Seniors.
Safety Rules At Home: Your Thoughts
Any tips or tricks for keeping your home safe and secure? What are your favorite home safety tips? Leave a comment below and share your thoughts with us.
Latest posts by Jackie Bolen
(see all)