I bet you can guess how most burglars gain entry into our homes.
That's right. Through a door or a window.
In fact, almost all of them get in through one of the two.
They are also the weak spots during extreme weather.
As a result, securing windows and doors is the most efficient way to boost the overall security of your home.
And there some simple improvements you can make that quickly and easily increase the security of your doors and windows.
Keep reading to learn what steps you can take to increase the security of your home and keep you, your family, and your valuables safe.
Secure Windows And Doors
Strengthening your doors and windows is a priority, in order to prevent any damage from happening. It also secures your family from unwanted situations, like burglaries or the natural elements.
If the windows and doors are weak, your home becomes an easy target for thieves and other criminals to break into your home while you are away.
Luckily, there are many products on the market that help strengthen doors and windows, preventing break-ins and other damage.
They help you reinforce your home's security and keep valuable belongings safe. Together with Shoppok we have prepared a few simple steps you can take to strengthen your doors and windows, which will help prevent them from breaking.
Door Protection
Door protection is an essential part of maintaining your home. Doors can wear out as time passes, due to the natural elements, as well as man-made factors, like accidents, burglars, etc.
If your doors are protected, you won't have to worry about them suddenly breaking. It is always good to practice door maintenance, for your family's safety and for the sake of any valuables in the house.
Let us take a look at some measures you can take to secure your door against burglars, natural damage, and more.
Replace The Hinges
One of the most common weak spots on older doors are their hinges. The hinge connects the door to the wall, keeping it stable while opening and closing.
There are many door hinges on the market for different door styles. The strongest one is the butt hinge. The butt hinge was developed for use on heavy doors.
The butt hinge looks like a regular hinge, with one knuckle and two leaves. It is made of different materials, such as aluminum, stainless steel, galvanized steel, hot & cold steel, or others.
Butt hinges are perfect for doors commonly used in homes and commercial buildings.
Sliding Door Lock
Sliding doors are very common these days, because they are easy to open and close and they do not take up any space when open.
They also add a different look to our homes. However, you also want to make sure your sliding doors are secure. Many do not have strong locks.
The best way to secure your sliding door is to insert a durable lock, keeping you safe from possible dangers. You can use various locks to secure your sliding door, but the most common one is the mortise lock.
Mortise locks usually come built-in with good sliding doors. If not, you can always install one. They are not expensive to install, and you can lock and unlock the door from outside using the mortise locks.
Paint Your Door
It is impossible for doors to avoid the natural elements, like the sun, wind, rain, an more. These natural elements can cause wooden doors to rot, after long-term exposure.
Once the door starts rotting, it is difficult to stop the damage. You will probably end up having to buy a whole new door.
That is why it is important to use good-quality paint on wooden doors, to prevent them from rotting. If possible, you should also use a sealant on your door (or build a protective cover over it) door after painting it. This will help your door last many years.
Painting wooden doors eliminate the chances of cracking and peeling by closing the points where moisture can enter.
Install Grills
The most common way to protect your door is to install grills on the exterior. These grills can be made of iron, steel, or aluminum and come in different colors and designs.
If you have an idea of how you want your grill to look, there are many companies that sell custom-made grills for doors.
They are firm, and nothing can break them, giving you complete security from burglars and other possible criminals. Iron grills are the strongest, but they can be susceptible to rust.
Aluminum grills are light and make it easy to open and close doors, but they can get corroded and discolored because of oxidation.
Most people prefer to use door grills made of stainless steel, which go very well in modern homes due to their shiny surfaces.
Window Protection
Windows are an essential part of the make-up of a house, because they allow sunlight to enter, which illuminates the house. Keeping the windows open also brings fresh air and cleans out any odors.
If you are using glass windows, keeping them as secure as possible is crucial. Window protection is essential to protect your family from danger, since most burglars tend to enter homes through a window.
If your window glass is weak, burglars can easily break it and enter your house while you are away. Installing strong and durable windows can help prevent any such incidents from happening.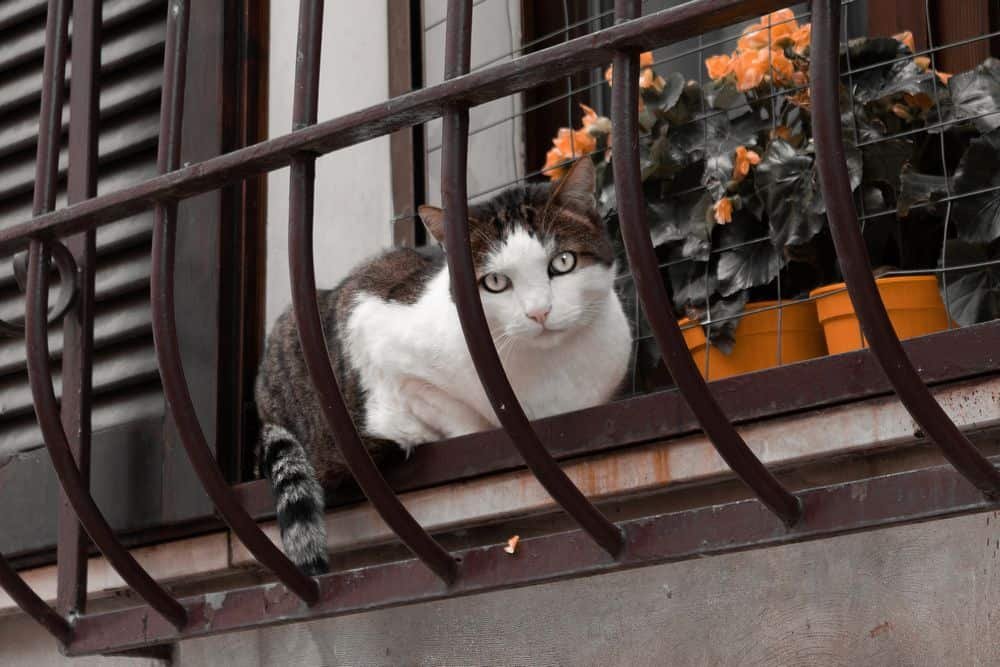 Let us go through some ways you can strengthen your windows to help maintain the safety of your home and family.
Window Security Film
Glass windows can be damaged if something heavy is thrown on them with force. That makes homes with glass windows vulnerable to burglaries when you are away from home.
To prevent such unfortunate incidents from happening, you can install protection films on the window panes.
It is true that most window panes have tempered glass, but you can still break them without needing too much force.
But security window films are so strong that it takes at least 2 to 3 minutes to break the glass with them one, even if you hit it with a baseball bat. These security window films are made with multiple layers of polyester that have been laminated together with unique adhesives.
Install Casement Windows
Casement windows are one of the safest forms of windows you can install in your home. They have a simple mechanism, and you only need a simple lock to keep them secure.
You can install single or double casement windows, depending on the space allocated for the windows. The windows are connected to the frame using hinges, like on doors.
Folding latches are used to lock casement windows. You fit them to the window frames on the bottom or the side and pull them down to lock them into place.
Window Bars Or Grills
Window bars and grills are two of the most common ways to secure your home. You can find various types of window grills with different designs. These grills are installed outside the windows, most commonly drilled into the walls.
You can opt for aluminum, steel, or iron. The most rigid material is iron. But if you want your grill to be good-looking, a stainless steel grill is the best choice.
These grills will block any entry into your home from the outside, making them the most secure option.
Polycarbonate Window Panels
If you are constructing a new home, you should use polycarbonate window panels, instead of standard glass windows. You can install these panels in a variety of window and skylight applications.
They have a high impact resistance, making them a more secure replacement for glass windows. It is 250 times stronger than glass and is almost indestructible. It can protect you from burglars, flying debris, and extreme weather conditions.
The polycarbonate is transparent, like window glass, and it has a natural UV filter. You can also tint the polycarbonate window panels if you do not want too much sunlight entering your home.
Home Security Windows And Doors: Final Thoughts
The security of your home depends on the security of the entry points, i.e. our windows and door. They are the point of entry for almost all burglars and also usually the first things to give way in a storm.
Follow the tips above to boost the security of your doors and windows and in doing so, improve the overall security of your home.
Latest posts by Jackie Bolen
(see all)