You've finally decided to get a home security system.
And you're starting to realize it's not as simple as you thought.
You can't just buy a few cameras, set them up and call it a day.
Getting a serious security system requires careful thought and planning. And it often involves your local government.
Don't you just hate that?
The level of involvement varies from jurisdiction to jurisdiction, but there is a good chance you will need a permit, at the very least.
Continue reading to learn about the varying permit requirements, as well as possible fees, and anything else you might need to consider.
Do You Need A Permit For A Home Security System?
Most likely. It depends on the type of home security system you are installing and where you live.
The main factors to consider are your state's requirements and whether it's a wireless system or not. Either way, a permit is not a bad idea. It offers additional safeguarding for your home's protection.
A More In-Depth Investigation
Maybe it was caused by watching one too many true crime documentaries, scary movies, or genuine concern from seeing an uptick in crime on the news.
Whatever the reason, this year I felt it was time for my family to have the extra protection of a home security system, if only to help us to sleep better at night or when away on a trip.
Of course, things are rarely as simple as they seem. It took some serious investigation to understand what was required in terms of licenses and permits.
Hopefully I can save you from having to do your own investigating with the information in this article.
While the rules and requirements can vary depending on where you are and the kind of home security system you are planning to install, I hope that the insights below will help you.
Licenses And Permit Requirements Vary From State to State
It is best to always look at your specific state requirements when thinking about installing a home security system. States have different laws, licenses, or permits for these systems.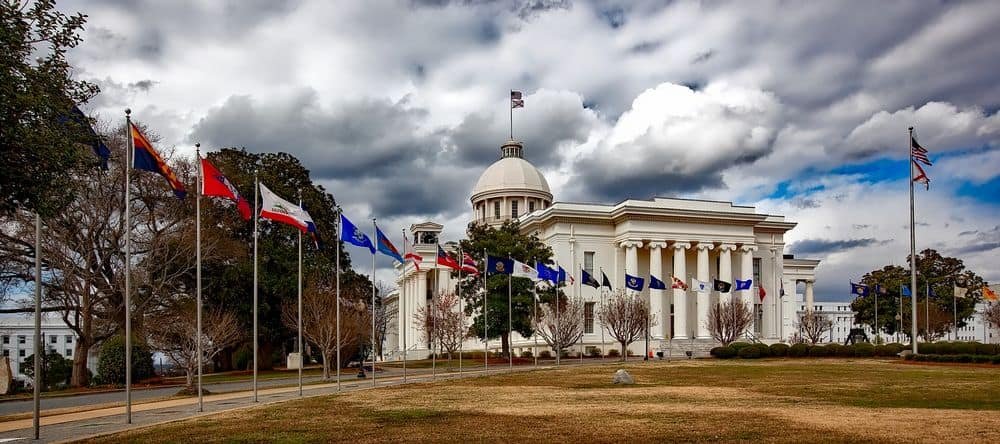 East Coast
Some places are more strict than others. For example, in New York City, businesses, individuals, or homeowners who want to install, or perform maintenance on, security alarm systems, must procure a license from the New York State Department of State (NYSDOS).
To acquire this license, you'll have to pass an exam that proves you meet the education requirements. The only exceptions are Master Electricians, who are exempt from the exam, though they are still required to register.
The NYSDOS government website also includes an email and phone number to contact with any other questions you may have.
Just across the Hudson River in New Jersey, the exact rules governing the need for a permit are less cut and dry.
If your home security system is battery-operated or a plug-in to charge wireless system, it is considered "ordinary maintenance," and no permit is required. That is a major advantage of a wireless system.
However, if you plan to install an electronic security system or wired burglar alarm, it will fall under "minor work," and you or your contractor must get a permit. Basically, it all comes down to the wiring.
West Coast (California)
If you're setting up a new home security system in California, you may need a permit and have to pay an annual fee (typically around $25 to $40). This varies by county and city.
Sometimes several towns within the same county demand a permit while neighboring towns do not. California Security Pro, an authorized ADT dealer, offers a helpful list of places that require permits across the state and those that don't.
Midwest
If you're a homeowner in the Midwest, cities like St. Paul, MN don't mess around with variations of when, where, and why permits are needed.
All homes and businesses with security alarms absolutely must procure a permit, pay a first time fee and then an annual fee, and share keyholder information. There are also penalties for false alarm violations, though the first one is free.
Southern States
In Georgia, there are variations from city to city and county to county, as in California and other states. The security companies statewide like Rock Solid Security are quite adamant about the importance of getting a permit.
Not only are they necessary for many places, but failure to have one could result in fines or refusal to dispatch emergency personnel when you need them.
Working With The Local Police Department Helps Keep You Safe
In California, as well as other states, alarm permits sometimes need to be registered through the local police department in your city. It's always best to double-check with them directly in case the rules have changed.
Penalties for failing to show a valid permit have been increasing, so it's better to be safe than sorry when safety was your motivation in the first place.
Speaking of the value of registering with your city's police department, a case study in Texas gives another argument for the value of obtaining a permit, even if fear of penalties and fees is not enough for the trouble.
Between 2011-2013, police in Ft. Worth, TX, ignored over 38,000 home security alarm calls due to their local government's policy of "no permit; no response."
If that seems unfair, consider this: police response to false alarms costs U.S. taxpayers about $1.5 billion annually, not to mention the waste of police time and resources.
As with the St. Paul example, false alarm fees stack up if you're not careful, so be sure that your system is working well and properly maintained to avoid major headaches for everyone (including your bank account!).
Don't be labeled as the house accidentally "crying wolf" with consistently bogus alarm triggers that make it tougher to catch the real criminals on time.
Benefits And Cost Of Obtaining A Permit
The cost of obtaining a permit can also vary from state to state and city to city, just like the need to get one in the first place.
Typically, the fee is not that much. It usually falls between $25 and $40. In some places, like Atlanta, GA, it's free but required.
Failure to secure or renew a permit could result in penalties of $150 or more. You do the math and weigh the pros and cons of that logic!
False alarms can also incur additional costs They generally result in a warning or small fee for the first couple of offenses.
The fees can increase each time and reach into the hundreds of dollars. Additionally, the lack of a permit could prevent a healthy working relationship with law enforcement.
If you're committing to invest in a home security system, it had better work for, not against you. Or worse, work, but not the way you intended.
In most cases, the benefits of obtaining a permit outweigh the costs.
Permit For Home Security System: Final Thoughts
Whether you need a permit or not depends on your local laws and the specifics of your home security system. This means you'll need to do some quick research to double check your local laws.
If you are having someone install the system for you (usually a good idea), they should be familiar with the laws, so your "research" won't require more effort than simply asking.
Even if you don't plan on hiring someone, you could always call a professional installer anyway. Most offer free consultations and this would be a very quick and easy question for them to answer.

Latest posts by Damon Kennedy
(see all)