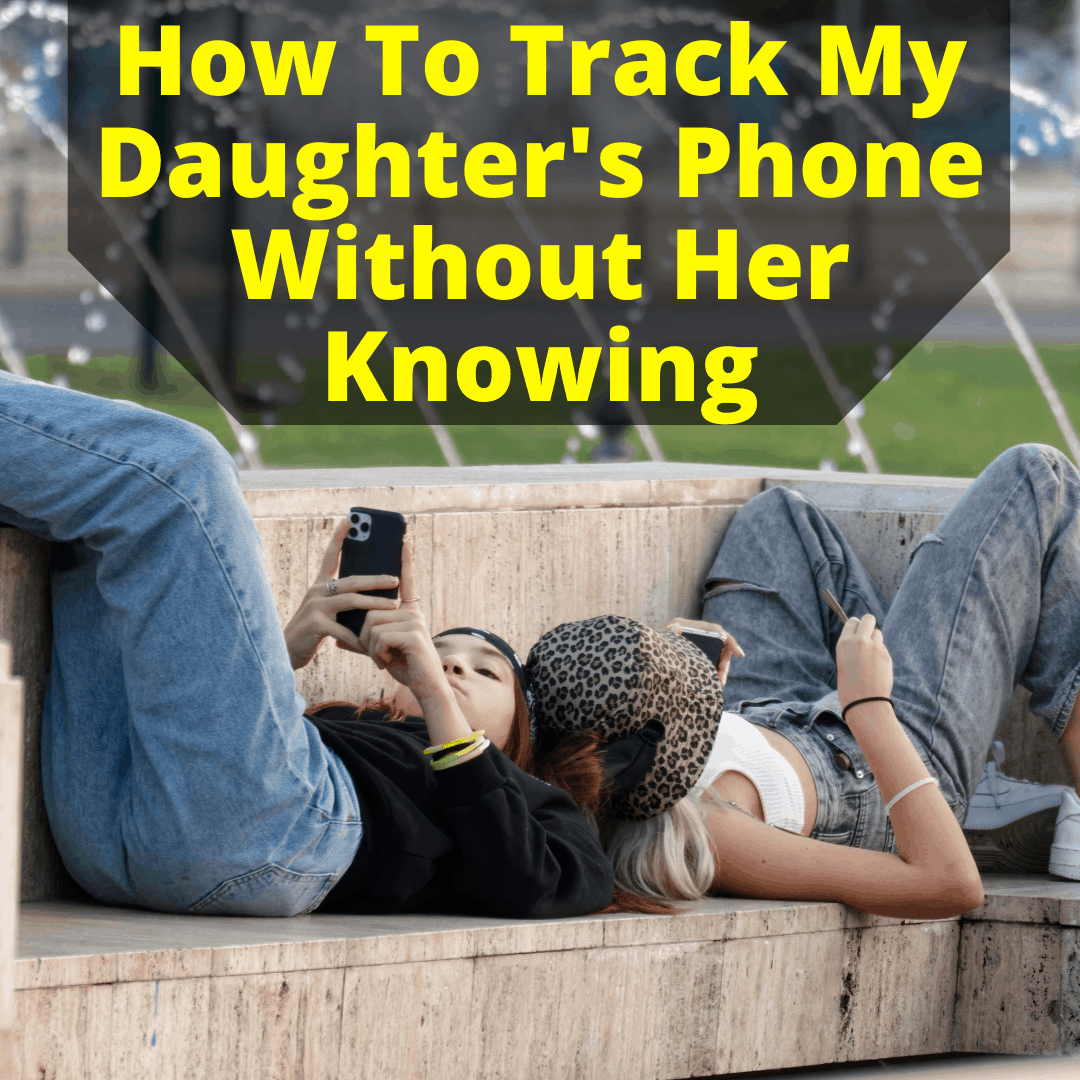 Anyone who has a daughter knows the feeling.
When she's out on her own, all the horrible things that might happen to her start running through your head.
Even if she's not the type to hang out with the wrong people or to engage in risky behavior, there are still so many dangers out there.
And if she is the less responsible type you just have so much more to worry about.
It's only natural to feel like you need to keep an eye on her at all times.
Luckily, with today's technology, you can easily do just that.
Let's find out exactly how to track your daughter's phone without her knowing.
We'll begin by looking at some reasons why you might want to track her phone (like you need more of those). We'll also examine some possible negative consequences. These can be serious, so make sure you read that section thoroughly.
Why You Need To Track Your Daughter's Phone
There are many dangers out there. Whenever your child leaves the house, whether to go to school or elsewhere, she's putting herself in danger.
As she grows up, she might not tell you what's happening in her life. Perhaps she's being bullied every day or her friends are pressuring her to drink or take drugs.
This is why it's important for you as a concerned parent to know what's going on so you can protect your child.
Besides the examples above, there are other dangers that you should know about. These include if your daughter goes to adult bars or clubs, drives irresponsibly, or if she's talking about sensitive issues in social media chats.
There are predators online that could be trying to connect with your kid – you need to know about this!
Cell phone app trackers offer much more than just tracking your daughter's location via GPS. They can do a variety of things, from tracking your daughter's driving and alerting you if she speeds, to tracking her online conversations.
It is possible to spy on a phone without installing software, but the information you can get that way is very limited. Using an app built specifically for the task will yield far better results.
Best Apps To Track Your Daughter Without Her Knowing
If you want to go ahead and start tracking your daughter's location, as well as possibly get other information about what she's doing when you're not around, these are the best family locator apps to use.
mSpy
mSpy is the best mobile phone tracking app in the world. But it also costs a bit more than some of the other options. But it's still quite affordable and it has so many more features.
It allows you as a parent to stay abreast of lot of information about your daughter, like who she's calling and texting, her GPS location, and more. It is also great for GPS tracking elderly relatives.
This app works on both iOS and Android devices. Once you've installed it, which takes less than 10 minutes, the app will give you updates every five minutes.
This is perfect for when your daughter spends a lot of time outside of the home with her friends.
She won't know this app is on her phone because it isn't visible on the device and will run in the background.
The app works by collecting information from your daughter's phone and sending it to your mSpy account. mSpy costs $12.99 per month or $99.99 per year.
You can get more info on their website.
FlexiSPY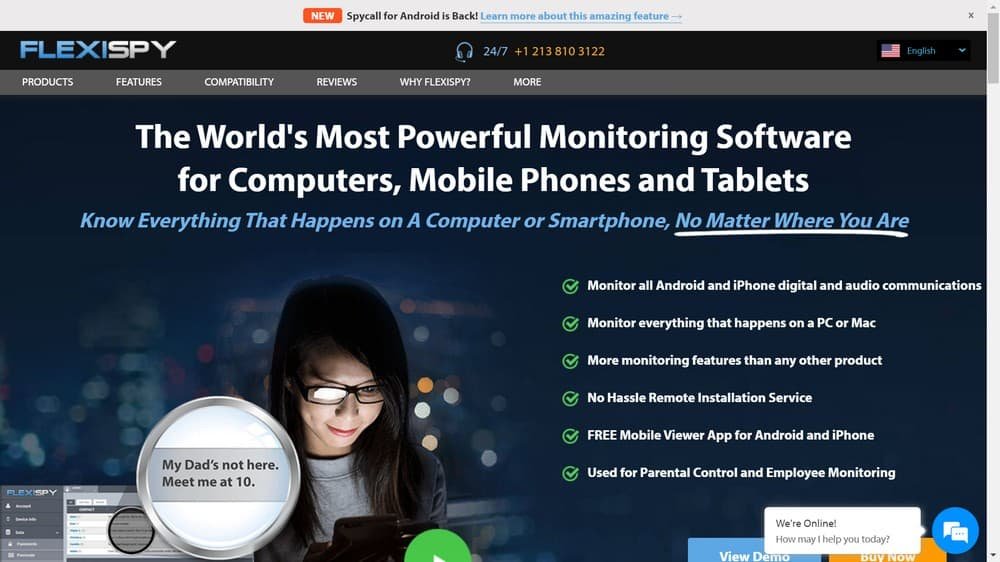 This is our second favorite tracking app. It is also highly-rated and will keep your kids safe – and give you peace of mind.
FlexiSPY shares many of the same features that the other apps offer, like being able to track your kid's location. Bu it also has a few extras.
These include being able to record calls your daughter makes on her phone, real-time listening to her calls, and viewing information from her phone without you having to log into the website.
The app runs in invisible or hidden mode, so you don't have to worry about your daughter finding out about it.
Flexispy offers more monitoring features than any other app on the market, but you have to be prepared to pay for them.
There are three pricing plans, with the cheapest one costing $29.95 per month, the premium one being $68 per month, and the extreme plan costing $199 for three months.
MamaBear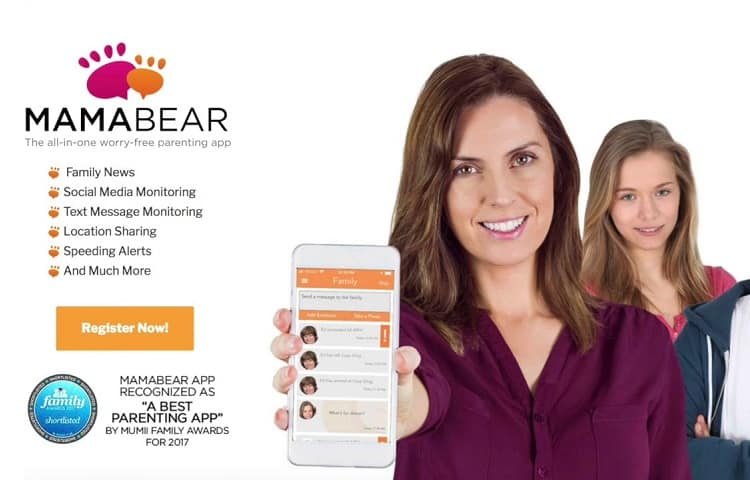 If your daughter has just started driving, chances are you feel really nervous about it. What if she drives too fast and gets into accidents?
What if she drinks before getting behind the wheel? These are frightening concerns.
With the MamaBear app, you can track your daughter and her driving so that you don't have to enter a state of panic every time she grabs your car keys and says she's heading out to see her friends.
There are many things you can do with this app, such as set notifications for when your teen drives too fast, monitor her location, and track her social media activity.
This app is compatible with Android and iOS devices. To track the app on your daughter's phone you'll need to have an Android or iOS tablet or phone.
There are various pricing plans available: $0.99 for one month, $4.99 for three months, and $6.99 for six months. Overall, it is inexpensive and bare bones. If you don't need more functionality, it is fine, but mSpy is much better.
Find My Kids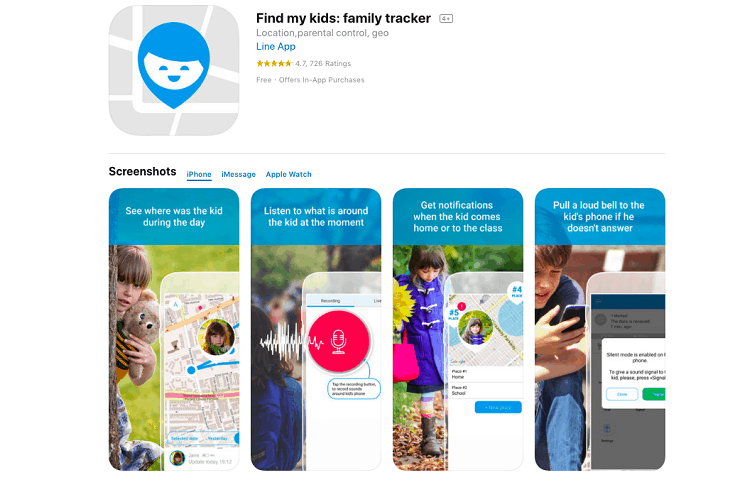 This app, which is compatible with Android and iOS phones, can be used on your daughter's phone or GPS watch.
You can set it to send you notifications when your daughter enters or leaves a certain area, such as home or school.
It can also notify you if the phone battery is low, so you never have to worry about why your kid's phone is off when they're not at home.
The app also provides you with other features, such as being able to view apps that your daughter is using in school, or listening to her surroundings.
FindMyKids costs $2.99 for one device for a month and $16.99 for a year's license for three devices. If you pay a one-time fee of $25.99, you'll get access forever and can use the service on three devices, so it's really budget-friendly.
Learn more on the FindMyKids website.
What To Know Before Downloading A Cell Phone Tracker
Even though there are fantastic apps on the market to help you track your daughter, like those featured in this article, it's important to think about the potential consequences.
What will happen, should you find something that upsets you on your daughter's phone?
If that situation occurs, you would need to come clean with your daughter about how you discovered that she was talking about taking drugs with her friends online or that she left the home when you asked her to stay put.
This can be tricky. Similar to snooping on someone's phone, your daughter will probably feel like you've violated her privacy.
This can cause big problems in your relationship. While you might be able to find ways around the issue in certain instances, for example by lying that someone you know saw your daughter at a club when she should've been at home, this might not always be the best solution.
You might need to, or want to, come clean that you've been tracking your daughter, so be prepared for this outcome – it could cause resentment, pain, and anger.
You also need to think ahead to how you will feel about tracking your daughter.
You might really want to know what she's doing and who she's talking to, but when you have access to the information it could make you feel guilty or controlling.
It's therefore important to consider not only how the tracking could affect your daughter, but also you.
If it doesn't feel right for you to make use of all the features that you have available to you, limit your usage of the app so that it feels right for you.
For example, maybe you only want to track your daughter's GPS location at certain times but you don't want to know about her private conversations.
When it comes to spying on your daughter, you should also consider if using a tracking app will make you less trusting of her to make her own decisions. After all, if you don't find anything worrying on her phone, that doesn't necessarily mean you'll stop tracking her.
Tracking can become addictive!
So, you need to consider if you want to track her forever or only at certain times, like if you suspect something is going on.
It might be better to do the latter, otherwise you risk becoming obsessed with tracking your daughter and violating her privacy for no good reason.
Related Questions
Can you track a cell phone with just a number?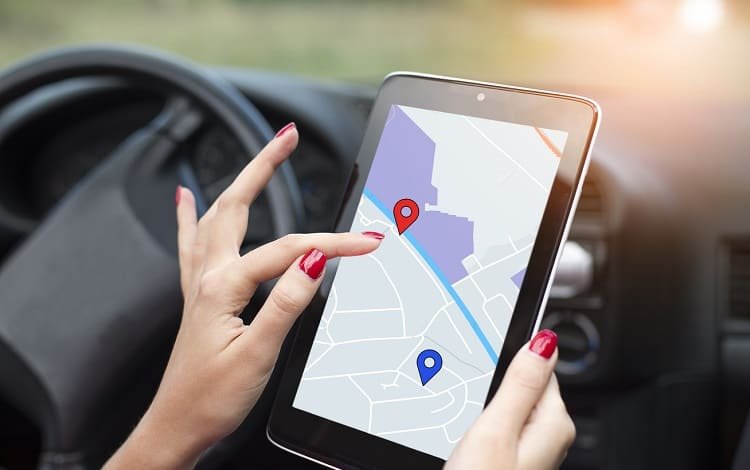 There are apps that can help you track a phone just by having the phone number, but these are usually not very accurate. They're also limited when it comes to the info they can provide.
What are some potential drawbacks of tracking your daughter?
Your daughter could discover the software, especially if she's older and knows her way around her device. If she tends to lose her phone or doesn't recharge it regularly, this could also result in you not getting the tracking information.
How To Track My Daughter's Phone: Conclusion
As a parent, you worry about your kids a lot. You can't always be with them to ensure that they're safe, so it's only natural to worry when they're out of your sight.
If she has a car, you could use a personal GPS tracker, or a dash cam that has a tracker built in. But that only works in the car. You can't secretly put a body cam on her, though I guess you could hide an audio recorder in her car or on her person.
Luckily, these days you don't have to be with your child or resort to any of those extreme measures to know what he or she is up to. All you need is a a phone-tracking app, that can be like your babysitter when you're not around.
In this article, we've looked at why you should track your daughter, what apps are best for achieving this goal, and we've also looked at what you need to consider before you go ahead.
Because tracking your daughter's phone can have some pretty serious unintended consequences, so make sure you're ready for those.

Latest posts by Bobby Miller
(see all)