Every parent wants to know what their children are up to.
And every son or daughter wants to know their elderly parents are safe.
Family tracker apps help you do this.
But there's a problem.
There are so many of these apps out there and most are pretty terrible.
So how do you know which ones are are the best, without downloading and trying out all of them?
Easy. You keep reading. We cover the best family locater apps currently available.
They each have slightly different features, so you'll have to figure out for yourself which one best fits your needs.
Best Family Locator Apps
The following family locator apps below are all either free or very inexpensive. They all offer the common features you want, but each also offers some additional benefits. Which is best will depend on your needs.
Life360
This is a mobile tracking app that helps you stay up to date with your family members. If they move to a certain location, you'll receive alerts on your phone.
This is great if you want to monitor a teen who keeps breaking their curfew or you want to keep track of an elderly relative who has dementia and keeps wandering off.
This app has a Family Channel feature that lets you and your family members stay in touch. It's a great way to feel closer to each other, even when you're in different locations.
You can even monitor family members' driving. If your teen has just got behind the wheel for the first time, this can help you feel less anxious.
The Life360 app is available for iPhone and Android smartphones. There's a free plan that will enable you to use functions like sharing locations, monitoring battery life, getting a family driving report, and more.
The Premium plan, gives you access to many more features, like 30 days of location history. It costs $4.17 per month.
GPSWOX Family Locator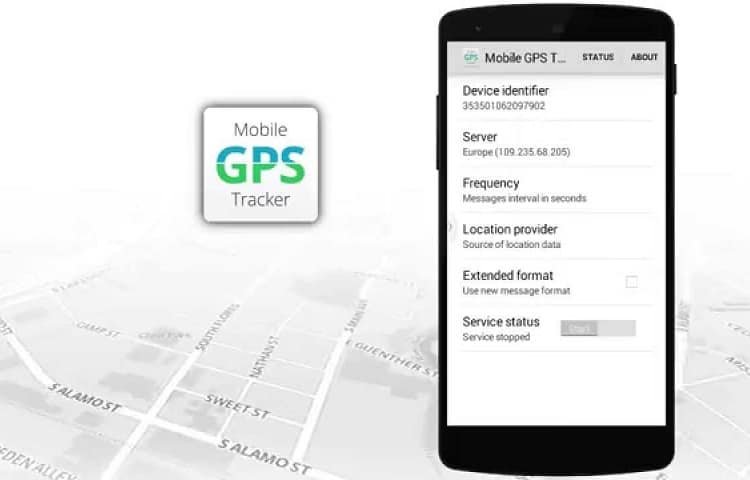 If you've ever tried to get hold of a family member but their phone was off, you'll know how worrying it can be. If that gets on your nerves or makes you anxious, then GPSWOX is the app to download.
It will alert you when family members' phones are running low on battery. You will also be able to track your daughter, son, or other family members in real time.
For parents, there are extra features to appreciate, such as the ability to receive notifications when your children leave the home or get to school, so you will know that they're safe.
GPSWOX is available on iPhone and Android. It offers various plans depending on how much you need to track. The Basic plan costs $9.97 per month.
Sygic Family Locator
This family tracker can help you find lost or stolen phones, and it's also a valuable app to help you stay informed about where your family members are. You can set the app to receive notifications for various things, such as when your family members reach certain locations.
You can also share locations with each other via GPS and create private groups so that you and your loved ones have a place to share things with each other. That makes this a good alternative to a GPS tracker for locating elderly relatives.
A feature that makes it stand out from some other family locator apps is its "flight radar." This is great for people who travel a lot because it will share your family members' flight status with you.
It's available on iPhone and Android. The app has different pricing plans: you can get it for $14.99 weekly, or $39.99 if you choose the quarterly plan.
Sprint FamilyWall
This app is great because it's primarily focused on creating a safe, happy virtual place where you create "walls" for you and your family members.
This app enables you to share voice and text messages, images, videos, calendar to-do lists, and location check-ins. This can help you stay on track with where your family members are, so you can be guaranteed that they're safe.
FamilyWall is available on iPhone and Android. It costs nothing if you're a Sprint customer. If you want extra storage space or you want extra features, like viewing videos in HD, this will cost you $2.99 per month for one family wall or $5.99 for a Sprint Premium+ membership that gives you up to 10 walls.
Unfortunately, if you're not a Sprint consumer, you will only be able to take part in walls if a Sprint customer invites you, but you won't be able to make your own wall from scratch.
FamiSafe
This is another family locator app that parents love. It gives you much more control over what your kids are doing, not just when it comes to where they are, but also when it comes to what they're doing on their devices.
With FamiSafe, you'll be able to control their screen time, detect and prevent inappropriate content on their personal devices, and find out where they are in real time. It offers a comprehensive way of monitoring your kids.
You can sign up to a monthly FamiSafe plan that costs $9.99 (and which can be used on up to five devices) or choose an Annual Plan that costs $59.99 and can be used on 30 devices, so it's great if you want to be able to track many family members.
FindMyKids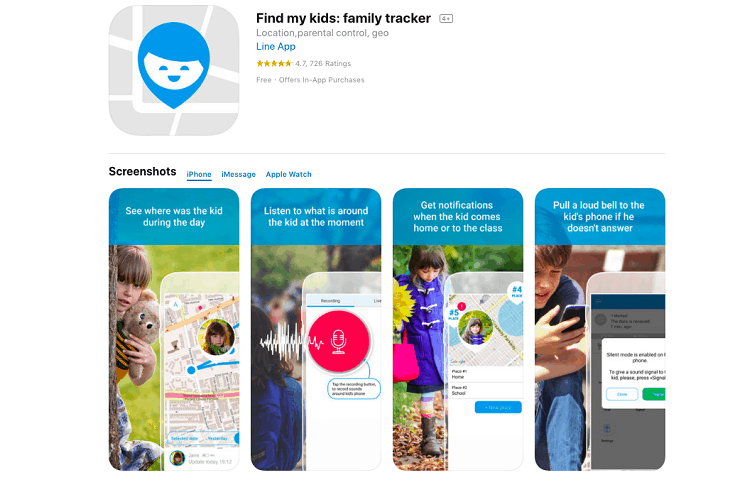 The app name says it all: this locator app is designed to help you have better control over where your kids are. It's a GPS tracker app that you can install on your child's phone or connect to their GPS watch.
It will send you notifications of locations where your children have been and it can also inform you of what's going on around your child. It does this by listening in on what's happening in the location where your child is.
This is a useful feature if you worry about your child being in unsafe places or if you're concerned that your child is being bullied. It also has some extra features that will be great to use, such as informing you of how much time your child spends on their phone.
This app is available on both iOS and Android phones. A one-month license for one device costs $2.99, but if you want to connect up to three devices you can make use of the yearly license that costs $16.99.
Google Maps: A Simple Alternative
If you want an even simpler way to monitor where your family members are, you might want to check out Google Maps. You might not know that it has a location sharing feature that you can use on the web or mobile app.
You can access it via the Google Maps home screen. Click on the menu button and then choose "location sharing." Choose the contacts who you want to share your location with.
If you want to view their location, they will have to grant you access. Once you've been given access, you'll be able to see the physical address where your contacts are.
While it's easy to use because it's available on most phones without you having to download it, Google Maps does have some drawbacks.
For starters, it will drain your device battery very quickly. You also won't receive alerts when your family member arrives or leaves a location, meaning that you'll have to keep checking the Maps regularly.
Related Questions
Do people feel safe when they are tracked by their phones?
Interestingly, in a study 57 percent of people said they're happy and feel safe with apps locating them, while 15 percent don't.
Can you track someone's phone without downloading an app?
You can track someone's phone with their phone number, but this is limited and won't give you precise locations. You'll have to download an app for accurate information.
Family Locator Apps: Conclusion
You sometimes need to know where your family members are. This is especially important if your family member is traveling and you want to ensure they stay safe, or if you're a parent, because of the various threats your kids face every day.
In this article, we've featured six of the best family locator apps to help you keep track of your family members' locations, even if you're not in the same place. All of these apps work well. Which is the best for you depends on how the features match up with your specific needs.

Latest posts by Bobby Miller
(see all)