If possible, put this idea out of your head.
Sure, police dash cam video can come in handy if you've been involved in an altercation that was caught on their video.
But actually getting that footage won't be easy. It may be impossible.
If you can get by without it, your life will be much easier.
But if you do want get police dash cam video here is what you need to know.
How To Get Police Dash Cam Video
Follow the advice below if you need to get your hands on video footage from a police dash cam or body cam. The most important thing you need to do is familiarize yourself with the applicable law, or hire an attorney who knows it.
Step 1: Speak With Your Attorney
Before you go about reaching out to your local police department for dash cam footage, it's best to speak with an attorney.
Your attorney will understand the state laws and regulations for obtaining this information. He/she will also know the best procedures to take in order to gather the footage as evidence for your case.
If you don't have access to an attorney, or you would prefer to take matters into your own hands, things will be more difficult.
Some states allow any persons involved in a case to access the related dash cam footage, if it exists.
Unfortunately, many police departments do not have dash cams for every police car. And even if they have them, there have been many cases where the dash cam was off.
While leaps are being made in the industry, there is still a good chance the police car involved in your case may not have been equipped with a dash cam, or it was not running at the time. In that case, no evidence can be provided.
If you have an attorney, the police will be able to disclose whether the police car in your case has a dash cam. If not, most states do not disclose the presence of dash cams in specific police cars to the general public.
Step 2: Know Your State's Laws And Regulations
When attempting to gather audio or video footage not yet processed under the public domain or housed in the public record, you need to be aware of your State's Laws and Regulations regarding access to such footage.
Most states demand that requests for audio and recording being held by law enforcement agencies be made within at least 45 days of the recording date.
Your attorney will be able to provide the information you need. However, you should be aware that each state differs in its use of audio and video recordings in a court case.
This is especially important if you were convicted of a crime in a state you do not live in. The laws applied to your case will be dependent on the state of the incident and may differ from the state in which you live.
While in New York, I was pulled over by a cop and given a ticket. Since I lived out of state at the time (and half-way across the country for that matter), I had to high-tail it to New York just to appear at the court hearing.
Pennsylvania And The Right-To-Know Act
The Right-to-Know Act is a federal law (sometimes delegated further by state law) that states you have the right to know which chemicals you are exposed to in your community or workplace.
According to the Pennsylvania State Police, you can not use the Right-to-Know Act to request access to audio or video recordings. This includes police car dash cam footage.
Pennsylvania State Police require you to use Act 22 for all audio and video requests. You must submit a written form and submit your request to the Agency Open Records Officer. Expect a fee and your request may be denied.
If you want to view Pennsylvania's specific guidelines for accessing video and audio footage, you should visit their state police website.
New York And The Freedom Of Information Law
The New York State Police present a separate law defining your eligibility for records being held by government agencies.
The Freedom of Information Law allows you to obtain access to non-disclosed records maintained at government agencies.
You also have the right to speak directly to the state trooper involved with your incident and get a "Report of Incident Verification" as a means of insurance processing before you gain access to copies of case records.
While waiting for my report in New York, I was able to file for the "Report of Incident Verification." It's essentially an extra measure of safety for you in a case where you may be charged.
Withheld Records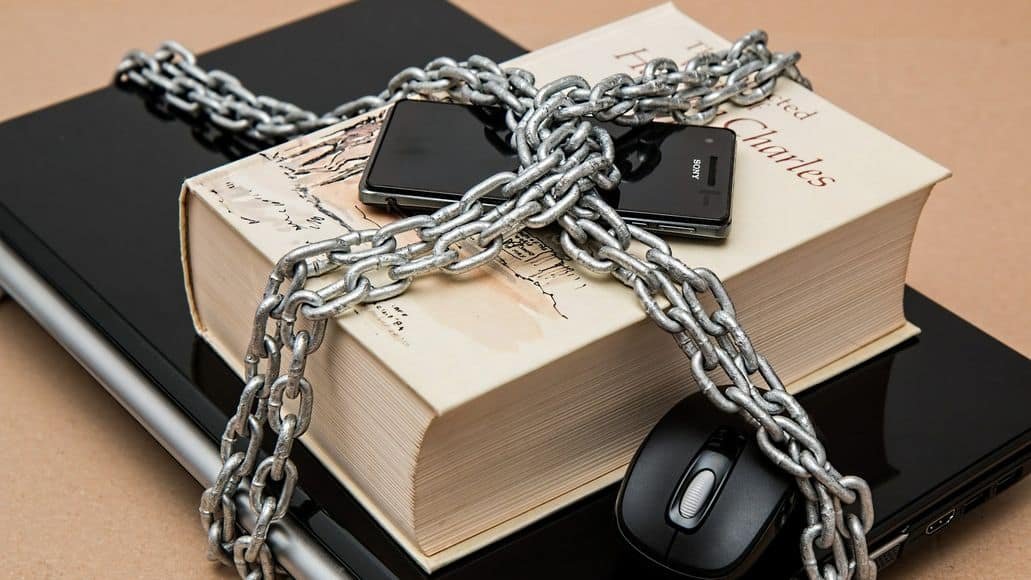 States have the right to determine whether audio or video footage can be withheld during a case. Depending on the case in question, the government has the right to withhold footage until the case is closed.
Obviously, this is not ideal, and I've struggled with this scenario in the past.
The main reason for withheld records is the federal law regarding the "expectation of privacy."
Footage obtained in a space such as a bathroom, locker room, bedroom, or similar area where people maintain an expectation of privacy cannot be used in a court case.
Any audio or video footage in these spaces is considered null and will not be viable as evidence.
If a state deems that the expectation of privacy of a person or people will be breached upon the footage's public disclosure, the state has the right to retain this footage to protect those involved.
Of course, the state does not have to disclose why they withheld your evidence. In my case, evidence I needed was withheld. Thankfully, my attorney found the justification needed to get the evidence released, and we worked from there.
Step 3: Submit Your Request In Writing
Many states request that you submit your form in writing. Most states have guidelines on their government websites for submitting a formal request for the obtainment of video or audio recordings.
New York, for example, has an online form that you can submit if you don't want to submit a mail-in form. There are also guidelines for attorneys if you choose to have your lawyer make the request on your behalf.
Unfortunately, states have the option to deny your request for any reasons disclosed under their policies or under state law. If your claim is denied, you can attempt an appeal.
Step 4: Expect Delays And Fees
While many states require you to make your request within at least 45 days of the incident, it is not uncommon that actually seeing the dashcam recordings may take an additional 45 to 60 days to arrive at you.
Most court cases occur 10 to 14 days after the incident. As a result, you will not have the recordings readily available until after your case is closed. It is also important to know how long police keep dash cam videos. They may delete them before you can get your hands on them.
If you find evidence in the audio or video recordings from the police dash cam proving your innocence and you were deemed guilty at the closure of your court case, you may provide the evidence in a court of law and argue for your case to be reopened.
I highly recommend that you have an attorney present to help you through this process. You should also familiarize yourself with federal law and regulations regarding case reopening.
Additionally, you should anticipate fees for obtaining records and recordings and reopening cases, should the need arise.
Pennsylvania State Police, for example, charge $125 for filing an appeal if your request is denied. New York State Troopers, on the other hand, provide recordings for free upon a granted request.
Be sure to learn the fees associated with the state department you are working with before moving forward.
Get Police Dash Cam Video: Final Thoughts
Getting police dash cam video should be easy and straightforward. One of the main benefits of a dash cam in police cars should be to the public. But it's not.
There's a good chance you won't be able to get it at all. And if you do manage to get it, it's going to take a lot of time and probably also a lot of money.
In the event you are involved in an incident with the police, there is not much you can do. But if you want to protect yourself in your own car, you can do so by getting a dash cam yourself. Here is what to look for when buying one. And if you drive people for a living, these are the best dash cameras for Uber drivers.

Latest posts by Damon Kennedy
(see all)