There are two reasons you might be asking this question.
Perhaps you need access to police dash cam videos to prove your innocence or to help win a dispute.
Or you've been caught on a dash cam doing something illegal.
In the first case you're likely hoping the cops keep footage a long time. In the second, you're hoping they erase it almost immediately.
Well, if you're hoping they delete their footage before they use it against you, I have some bad news.
If you're relying on police footage to help you win a dispute or beat a criminal charge, the news is better, but still not all positive.
How Long Do Police Keep Dash Cam Videos?
Police keep dash cam videos for different lengths of time based on factors like local legislation and whether or not the videos are part of an ongoing investigation or court case.
In general, police keep dash cam footage for between 90 days and 30 months. The same goes for their body cameras.
Even if legislation limits how long police can keep dash cams normally, they may be able to get exemptions for cases that take longer than usual to resolve.
The information presented in this article may vary from one police department to the next.
If you need information on how long your local police department will keep dash cam videos, the best option is to contact the department directly.
Staff members at local police stations can also answer questions about specific videos, although you may need to fill out a form to get access to that information.
What Are The Most Common Ranges For Keeping Videos?
How long do police keep dash cam videos in the real world, you ask?
Many locations retain dash cam videos for at least 180 days, unless they have a reason to delete them sooner. This is usually long enough to determine if they need to keep it for any other purposes.
Some locations might delete the videos in as little as 90 days if it was for a minor incident.
If the police have reason to keep dash cam videos, many departments retain them for at least 30 months.
This is usually long enough to bring cases to trial, move through the discovery process, get a verdict from the court, and address any appeals processes.
Police may keep videos indefinitely until trial, particularly for complex or unusual cases that can take years to resolve.
Unless, of course, their dash cam suddenly turned itself off. Police cars do have a tendency for their dash cams to keep turning off right when it is convenient for the officers….
Why Don't Police Keep Dash Cam Videos Forever?
Police departments do not keep dash cam videos forever because storing that much video data gets expensive.
The Department of Justice reports that there are over 1 million police officers in the United States.
While most officers are not in a car with the dash cam running for every second of those shifts, officers usually work a 40-hour week and record a significant amount of video footage during that time.
Math tells us that's about 2400 minutes of patrol time a week. For the sake of this explanation, we will assume they record about 1800 minutes of footage per week. 
An average 1080p video, which is the quality police departments generally record in, has a file size of about 20 megabytes per minute.
That means one officer will record about 36,000 megabytes, or about 36 gigabytes, of video footage each week. Multiply that by over one million officers, and you have far more than 36 petabytes of video data every week.
If police are using 4k dash cams or better, that number gets about four times higher.
How Much Does It Cost Police to Store Dash Cam Data?
While actual prices for data storage vary, a company reported in 2019 that it was able to store one petabyte of data for $35,000. From this, we can see how expensive it would be for police departments to save all of their dash cam data.
This, of course, is why they don't save all of it. Most police departments only store relevant clips of footage from each officer, which means any footage relevant to a case.
If segments don't show anything interesting, departments usually delete them right away unless the videos are subject to a mandatory minimum retention period. Some might even use a loop recording feature on their dash cams.
Even one month of storing all video data is a considerable cost for departments with just a few officers. That cost gets much higher for larger police departments.
Eliminating irrelevant videos drastically reduces the amount of video footage from each officer.
However, police departments still produce a staggeringly high amount of dash cam data when looking collectively at departments across the country. 
Storing all that data would be far too expensive, so departments are motivated to delete as much as they can, as soon as they can.
Who Has Access To Police Dash Cam Videos?
In most places, only police departments have access to the majority of dash cam videos they collect. These videos rarely fall under state open record laws, particularly if they're not being used in a case, so you usually can't get access to them without good cause.
What Is A Good Cause For Accessing A Dash Cam Video The Police Have?
The best cause is being involved in a relevant court case. For example, if police are filing a claim against you and you believe they took dash cam footage of the incident, you (or, more likely, your lawyer) can ask the police department to provide that video.
In many cases, providing that video is compulsory.
You may also be able to get a copy of a video if you were included as a relevant subject within it. Most departments do not have to provide this, so access isn't guaranteed.
But they might be willing to make a copy if the officer told you to do something and you want to have proof of the order and that you complied with it.
Outside of situations like these, most dash cam videos are not available to any members of the public, absent a court order or relevant legislation.
This is particularly true for criminal investigations, where police departments specifically do not have to release dash cam footage unless a court case occurs.
Why Would You Need Dash Cam Footage From The Police?
The chances are low that you would need police dash cam footage, unless you were arrested or pulled over.
If you are pulled over, but believe you didn't do anything wrong, police dash cam footage can help you prove that.
Police officers typically follow cars for a short period of time, before making the stop. The dash cam would have this footage.
This right to use dash cam footage is a double-edged sword, however. If you WERE guilty, the police could also use the dash cam footage against you.
Whether police footage is to your benefit or the opposite, we highly recommend having your own car camera, especially if you use your car to transport people. There are a lot of great dashcams for Uber drivers on the market.
Related Questions
Can I Get A Video Deleted Sooner?
This is one of the most common questions people have when asking how long police keep dash cam videos.
In some cases, the answer is yes. While the police delete videos themselves when they're able to, you may be able to get a video deleted faster through a court order expunging it.
Expungement is a legal process where elements of a case, including evidence, are treated as if they do not exist. Depending on the state, this process could involve sealing or destroying that evidence.
The reasons and rules for expungement vary by state, so there are no universal guidelines on this. That said, juveniles usually have an easier time getting records expunged.
Some courts may also agree to expunge videos as part of a deal providing information on other crimes.
Outside of court-ordered processes, it is almost impossible to get the police to delete dash cam videos any faster than their normal speeds.
How Does a Police Dash Cam Work?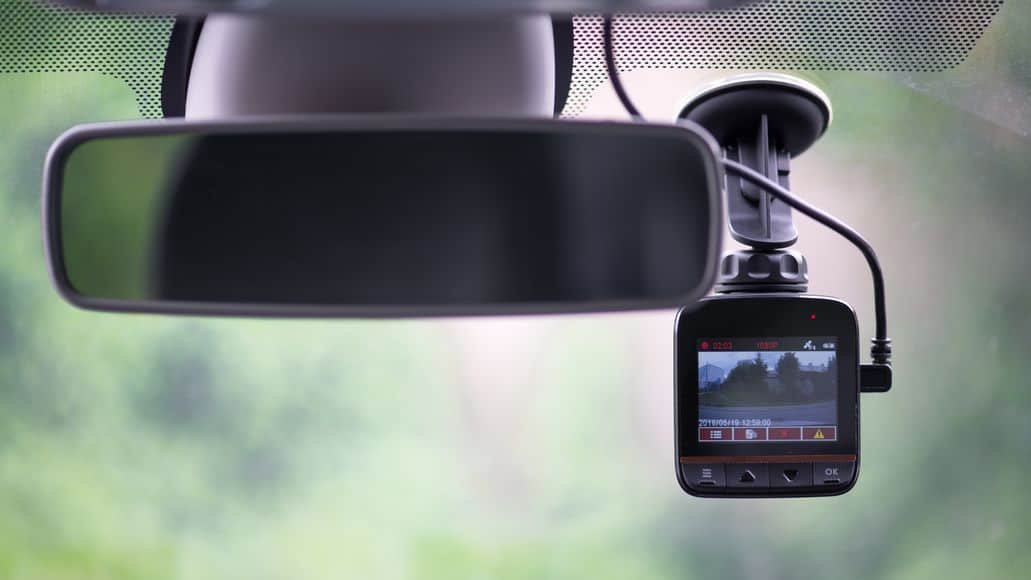 There are a variety of dash cam models on the market for regular individuals and police departments to use. Police cruisers generally have more advanced camera systems mounted in them.
These dash cams typically integrate with other vehicle systems, including brake light indicators, the lighting bar, and the radar gun.
When does the police camera begin recording?
It depends on the city laws, state law, or police department. In most cases, the officer must manually activate the recorder, which means they also turn on the camera.
Each police department can also designate "event tags" to its dash cam videos. These labels can identify videos and situations like "Warrant," "DUI," or another title to describe the type of situation that is occurring.
Why Is Having Dash Cam Videos Beneficial?
Public access to dash cam videos can have a positive impact on how police officers perform their jobs.
The idea is that the footage will keep them accountable when fulfilling their duties and ensure that they follow through on what is expected of them.
If police officers know that the are being recorded, it will motivate them to perform their duties in a professional and conscientious manner.
Dash cams can also help evaluate whether officers handle various situations appropriately. Police officers are human and can make mistakes. The ability to review a scenario via video footage is often critical.
Dash cams can also help keep officers safe. Almost everyone acts differently when they know they are on camera.
Knowing a dash cam is watching their every move may make a civilian rethink using violence. Dash cam video footage also makes it simpler to prove guilt or innocence, depending on the situation.
Police Dash Cam Footage: Final Thoughts
Most police dash cam videos are deleted immediately. Storing all footage would be far too expensive. Only videos that show something of significance are kept.
How long they are kept depends an various factors, primarily local laws. Those differ greatly from one jurisdiction to the next.

Latest posts by Damon Kennedy
(see all)