I remember being amazed at all the spy gadgets I saw in movies like James Bond when I was growing up.
Back then, electronic bugs and tiny cameras were tools only spies had access to.
My how things have changed.
These days anyone can buy a listening device online for under $50.
And that means that your fear that someone may be spying on your conversations is not paranoid or far fetched at all.
And even if no one is actually listening in on your private conversations, isn't it much better to know that for sure?
Keep reading to learn how to detect listening devices in your home, so you can eliminate any that are there And if there are none, you can be sure of that.
How Can I Sweep My House For Listening Devices?
Here are some effective ways to find listening devices, so you can stop people from trying to monitor you.
Start Simple By Looking And Listening
Start with the easiest method and then move on to more complicated ones. And nothing is easier than simple observation.
Look For Out Of Place Items
As a first step in trying to detect listening devices in your home, look for any strange items in your environment.
Modern listening devices and cameras come in various shapes, designs, and sizes. They can look like any common item and can be hiding in plain sight.
This is why it's important to take a closer look at every item in your home. Is anything out of place? Is there anything new that you don't remember adding to your possessions?
What about décor items – do you remember purchasing them? Study every pillow, cushion, picture frame, and item of furniture with the use of a flashlight. The light will reflect off a camera lens, if there is one.
Look For Discolored Paint Or White Dust
Sometimes when listening devices are placed in the wall or ceiling, they can leave behind a mark or even cause the paint to produce white dust. Look for this dust on the floor, surfaces, and skirtings. You should also pay attention to the walls and ceilings for any discolored patches.
Open Up And Inspect Common Items
It's common for listening devices to be placed inside items, like clocks or lamps. You'll need to unscrew these items to check that there are no bugs inside. You should also check the inside ceiling tiles, light fittings, smoke detectors, and similar things.
Listen Carefully
When it's late at night and there is no noise in your surroundings, turn off all your appliances to remove background noise and make your house as quiet as possible. Now listen.
Pay attention to any beeping or buzzing sounds. These could signal that a listening device has been planted in your home.
Check For Wires And Check Wi-Fi And Phone
Remember that listening devices need a power supply. Look for any wires or cords and track them to their source.
Also check your router. You want to be aware of any strong Wi-Fi networks and new hotspots that could raise alarm bells. Finally, check your cell phone for any hidden apps that could be recording your voice.
Check Door Locks
You shouldn't forget to check your door locks. Go around the home and try all the locks to be sure that they work.
If someone has tampered with a door lock to hide a listening device inside, the lock will be loose, stick easily, or even be stiff.
If you notice that the feel of your door lock has changed, it's worth taking a deeper look at it to be sure that there's nothing inside.
Inspect Any New Items
Be wary of new items in the home. It should go without saying, but if you've recently received a gift, and it was around the time that you started suspecting that your home was bugged, make sure you take a closer look at it.
You never know. There could be a listening device hidden inside that bouquet of flowers, pretty potted plant, or stuffed toy.
Get An RF Detector
If you've gone through your home and taken a close look at everything in it, but have not found any bugs, that does not mean you are good.
If you feel you are being bugged, trust your instinct.
Your next step is to buy a radio frequency detector. In fact, you may want to buy several.
Many listening devices and bugs won't be detected by some RF scanners, but will by others. It's a good idea to use more than one RF detector.
Our article on the best RF detectors has our recommendations for RF detectors that give you the most value for your money. These devices don't have to be super expensive.
In order to use an RF detector, you need to switch off your cell phone, router, and other wireless items. Move the RF detector around your home. If it picks up on a signal, it will alert you.
The RF detector informs you of signal by showing you a visual graph, or by making a sound that becomes louder when you get closer to the source. Different models alert you in different ways
Tip: If you want to search for cameras, it's a good idea to choose an infrared scanner instead. We have more in our article on how to detect a hidden camera. We also have on specifically for detecting a camera behind a mirror.
Using Your Phone To Find Hidden Bugs
There are some apps that you can download to your phone to help you find cameras and mics that could be planted inside your home.
One such app is Glint Finder (available on Android). Glint Finder works by flashing your smartphone's flashlight so that you can pick up a reflection from a camera that's been placed inside your home.
These bug detector apps usually work in the same way, by reflecting light off the lenses of the hidden camera. This means you have to be in close proximity to the device hiding in your home, usually within three feet of it.
In addition, the smartphone's angle has to match the hidden camera's angle, otherwise it can't detect reflections.
One other thing to keep in mind is that your phone might actually be the device that is listening to you. It could be that someone installed a spy app onto your phone, so it pays to check it as well. Read "How To Spy On Android Phone Without Installing Software" for more.
How To Detect Listening Devices In Your Car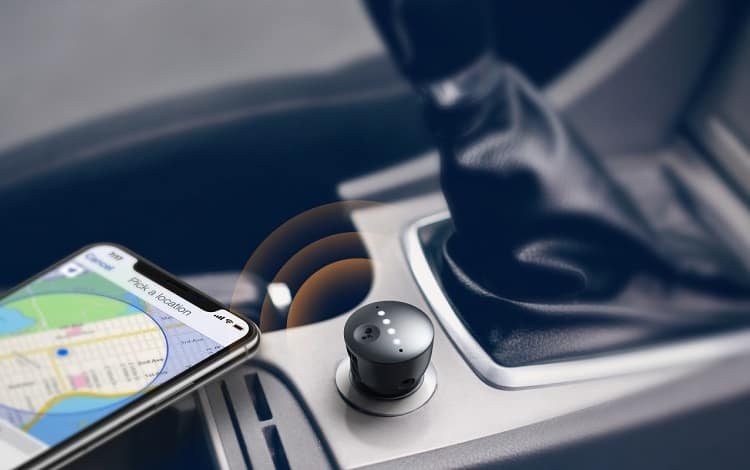 There are various ways in which you can detect listening devices hidden in your car.
And while you're searching for listening devices, don't ignore other potential devices that could have been hidden in your car! These include the following.
Passive Trackers
Passive tracking is done with a GPS locating device that collects data so that it can be downloaded later, instead of reporting this information in real time.
These devices can be placed in your car to record information, like where the vehicle goes. They need to be at least partially exposed to the sky, so check the front or back dashboard – you might see a small box there.
You should also check inside the glove box and underneath the car's bumpers.
Radio Units
If you're worried about people eavesdropping on your car conversations, you want to check your car for any radio units or beacons. These can easily be detected with the use of a radiofrequency sweeper.
Active GPS Units
If you suspect the car of having a listening bug installed in it, it might also have a GPS tracker.
Live GPS units enable someone to track your vehicle in real time, so they can trace your movements and even gain information about where it stops and at what speed it travels.
Check the roof of the car for any short antenna that could be a giveaway. The best GPS trackers won't be so obvious, however. An RF detector will help you out in detecting them.
Tip: When searching your car for any device, make sure you check inside the trunk, underneath the seats, and in the glove compartment. It's also good to use a flashlight so you can get a better view of other nooks and crannies. Read How To Tell If Your Car Is Bugged for more.
Sweeping Home For Bugs: Related Questions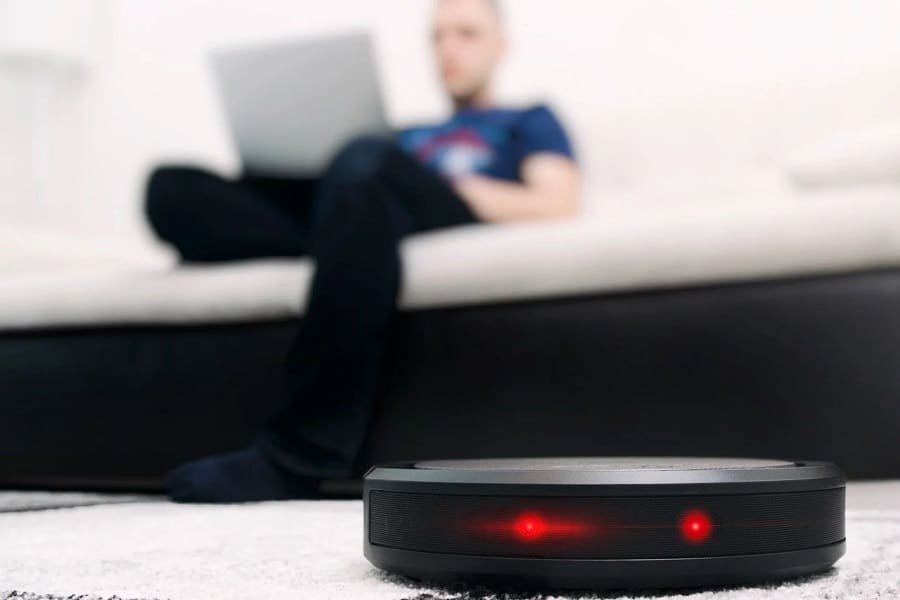 What are some signs that your cell phone is being hacked?
There are various signs to look out for. Perhaps your phone battery drains quickly, or you're paying a lot more for data and aren't sure why, or you have a lot of call interferences.
Should I look through my house with the lights off to detect bugs?
This is useful if you want to search for a possible hidden camera. This is because some camera devices will have a tiny light that's visible when they're busy recording. But most spy cameras don't have a light.
You can try this trick. When the lights are off, shine a flashlight around the room to see if it reflects off any camera lenses that are present.
Detect Bugs In Home: Conclusion
If you fear someone has put bugs in your home, you now know how you can detect them. Then you can either remove them, or leave them in place so as not to alert whoever put it there, and find out how to block out listening devices.
Even after you've successfully swept your home and removed any listening devices that are present, you need to remember to sweep it again regularly. You want to always stay on top of your privacy.

Latest posts by Bobby Miller
(see all)