Blocking out a listening device is fairly easy.
Obviously, we first need to assume you can't (or don't want to) simply remove the bug.
Or perhaps you suspect someone may have planted a listening device, but you have not actually found one.
Either way, removing it is not an option, so you want to ensure it is unable to function correctly.
You have a few options.
Keep reading to learn how you can block out a listening device and keep it from recording or transmitting your private conversations.
How To Block Out Listening Devices
Before you can deal with listening devices that are in your home, you have to find them. You can do this by investing in a radio frequency (RF) detector.
How To Spot Listening Devices In Your Home
An RF detector is a device that can detect RF (radio frequency) waves from other devices, like spy gadgets that are in your home. You can buy RF detectors online and they're pretty easy to use.
You just have to switch on the RF detector and move it around the room so that it can detect if there are any devices releasing radio signals.
Before using an RF detector, you'll have to switch off wireless devices, like your router and smartphone. Otherwise the detector will pick these up.
It's important to sweep the RF detector around the room carefully, taking your time. Some of these detectors will sound an alarm when you get closer to the source of the signal.
What Does It Mean To "Block" Listening Devices?
When you block a listening device, what that means is that you either distort the sound that it's receiving, you send it another sound to drown out the original sound it's trying to pick up, or you completely block the sound.
After you've discovered listening devices, you'll likely want to find ways to block them. This is especially important if you're not able to remove the devices, for example if you've picked up on listening devices in a place other than your home.
To achieve the goal of distorting or blocking a listening device, you will need to use a sound/audio jammer.
Audio Jammers
Sound, or audio, jammers are used to neutralize sounds that hidden microphones are trying to pick up.
How these work is that you position the jammer in the place where you think someone has put a listening device (having located where it is with an RF detector). Audio jamming devices are usually small and compact, so they're easily hidden from view.
You can use sound jammers to block out various other listening devices, such as RF transmitters. These audio jammers usually release white noise that prevents the hidden listening devices from being able to record audio.
An effective audio jammer that sells for a good price is the Ultrasonic Audio Recording Blocker. It can suppress microphones from a distance of 23 feet away and you can even plug it into your external speakers, if you are in a larger space.
White Noise Generators
Of course, you could just purchase a white noise generator. These are also small and work well to create noise that will distort the audio that hidden listening devices are trying to receive.
Some audio jammers will include white noise generation in their features to make them even more powerful. The audio jammer we recommended above is an example.
You can also find acoustic noise generators that create noise that prevent eavesdropping devices like microphones, audio transmitters that are in AC outlets, and more from working.
These have both low and high low frequency controls. An example of a good (yet affordable) acoustic noise generator is this one on Amazon.
How To Tell If There's A Listening Device In Your Home Without An RF Detector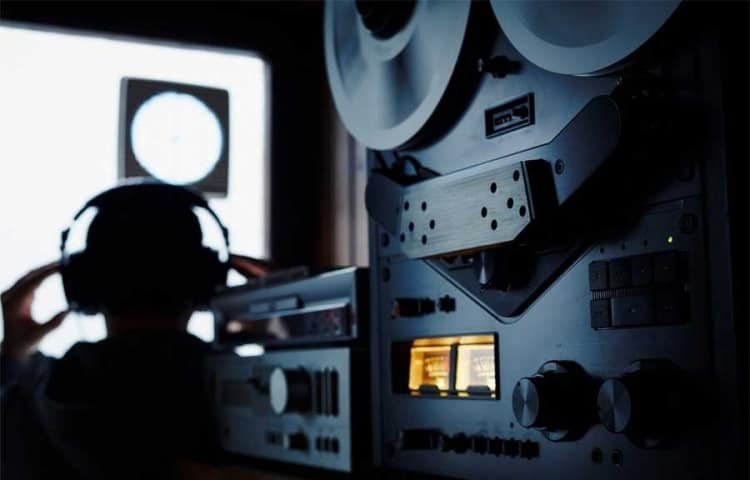 Before you go ahead and purchase devices to help you sweep your home of audio recording devices, there are some easy ways to try to detect listening devices in your home yourself. Here are some to consider.
Examine Items In Your Home
Listening devices come in various shapes and designs, so pay attention to your surroundings. You might find that they're hiding in plain sight.
Check all your furniture, behind any decorative items, and anything new in your home For example, you should check behind books on shelves and behind ornaments on the mantelpiece.
Study Your Walls And Ceilings
If someone has planted a listening bug in your home, you might be able to tell by small patches of discoloration on the walls or ceilings. You might also see some white dust on windowsills or skirtings.
Check Common Hiding Places
Some typical places where people will hide listening bugs include inside lamps, potted plants, door locks, and smoke detectors. You might have to take some items apart to take a closer look inside.
Search For Wires
Listening bugs might be using power to stay on and record your private conversations, so check for any visible or unusually-placed wires and USB cords in your home.
Search Your Wi-Fi Networks
Many listening devices might make use of hotspots or Wi-Fi, so check your router to see what connected devices are currently listed. If there are any that are suspicious, then they could be a hidden camera or audio recorder.
Look At Your Current Devices
It might not be easy for people to plant listening bugs in your home. They might choose to put bugs in your existing devices, such as your cell phone, instead. They could also put an app on your phone that uses your microphone for recording.
How to detect listening devices on cell phones
If you think your cell phone has a listening device on it, you can tell in the following ways:
Listen out for any strange noises. Make a call to a loved one and during the conversation keep an ear out for any strange or unusual sounds. You might hear beeping, clicking, or buzzing sounds if someone has tapped your phone.
Look for strange behavior. If your phone has a listening device or spy app installed on it, it might behave strangely at times, such as by lighting up when you're not using it or experiencing faster battery drains. These signs can be a red flag that there's a spy app on your phone.
What Is RF Jamming?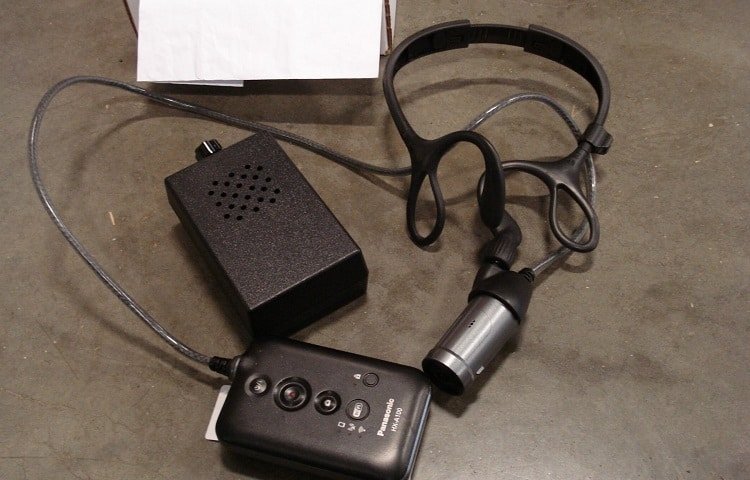 You might've come across the term RJ jamming, but what does it mean? When it comes to your home security system, RF jamming can be used by criminals to interfere with the signal of your alarm system.
This is because burglar alarms send a signal from their sensor to the alarm when the sensor is tripped. By jamming this signal with a certain frequency, criminals ensure that the signal can't reach the alarm.
When it comes to frequencies from nearby devices that you want to block, you can make use of jammers. But they usually go by the name of signal or audio jammers.
This is because the term RF jammer is usually used for something that can detect other devices that could be trying to prevent your device, whether an alarm or cell phone, from working properly.
This is an important distinction to bear in mind when shopping for anti-spy devices.
You can even find smartphone apps that detect devices that are trying to disrupt your phone, so that you can prevent it from happening.
Related Questions
Are RF jammers illegal?
The use of any phone jammer, GPS jammer, or other signal jammer that's been made to block or interfere with authorized radio communications is violation of federal law.
What is white noise?
In its simplest terms, white noise is the use of sounds to mask other sounds in an environment. It is generally made up of low-, medium-, and high-frequencies sounds that are played simultaneously at the same level of intensity.
Block Listening Devices: Conclusion
If you suspect that someone has bugged your home with audio devices, you can make use of a device that will distort the audio signals, so that the devices can't capture your personal conversations.
In this article, we've looked at different devices that will help you to scramble and distort listening devices, so you can keep your personal conversations private. We also have an article on blocking audio recording devices.

Latest posts by Bobby Miller
(see all)