The best fake security cameras are difficult to detect.
They look just like the real thing and they often act like the real thing, too.
But spotting even the best dummy cameras is not impossible.
And identifying the average quality ones (by far the most common) is actually quite easy.
There are a number of dead giveaways. Keep reading to find out what they are and to learn exactly how to spot fake security cameras.
How To Spot Fake Security Cameras?
Follow the 7 tips below and you should be able to spot just about any dummy camera you come across.
Tip 1: Look For The Lights
You're might be thinking a real camera will have a blinking red light, while a fake camera does not. Actually, these days, the opposite is more common.
Real security cameras rarely have blinking lights on them anymore. I mean, what's the point? I guess originally the lights were supposed to show you that the camera is on and working, but who really needs that.
The only reason for an attention-grabbing light on a camera is to try and get noticed in the hopes of discouraging trespassers. That is why these lights are actually far more common on fake cameras than real ones.
However, illumination lights are another matter. Some cameras have security lights built right in. These bright lights work as a deterrent and also light up the surroundings so the camera can capture better images.
This gives a much better quality than infrared night vision. But IR is common too, and another type of light you might find on a security camera.
Faint glows around cameras are infrared systems. Fake cameras do try to mimic these, but they're usually much brighter than on real cameras.
But people still tend to look for those flashing red lights to indicate a camera is working. Some manufacturers will probably keep producing these for a long time to come, but most have stopped using them.
And as we move forward, more and more people will come to recognize that flashing lights usually mean cameras are fake.
In other words, lights are rapidly losing value as a deterrent, particularly when research suggests multiple crime-prevention strategies are significantly more effective than CCTV alone. Don't rely exclusively on blinking lights when trying to spot fake security cameras.
Tip 2: Look At The Cables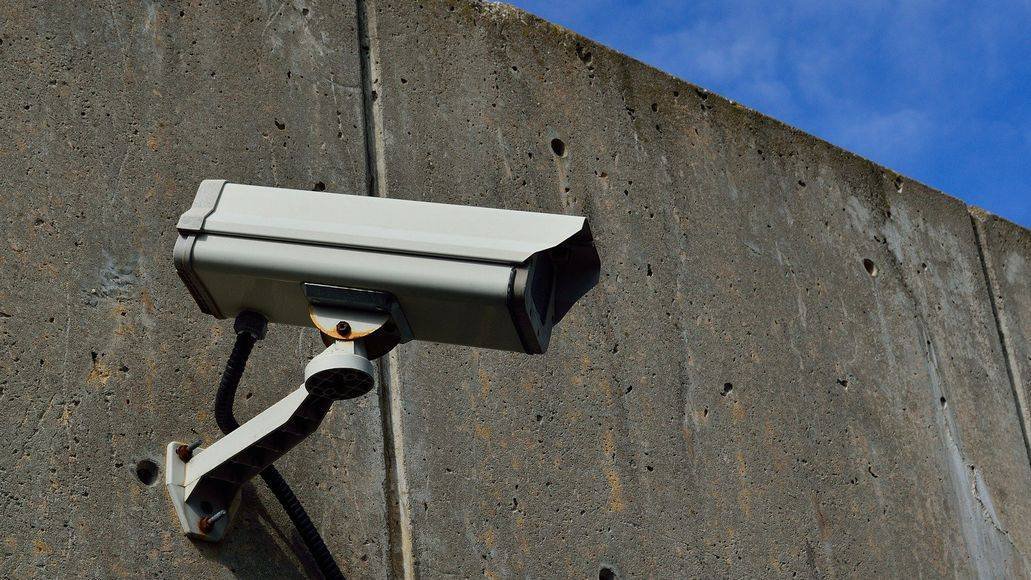 Looking at the cable size is another excellent technique for spotting fake security cameras. Many fake cameras have fragile cables because those cost less, and most manufacturers would rather earns more money with each sale than produce a more realistic looking camera.
New security cameras typically have a single, thick cable. The reason for the thickness is that the cable is supposed to transfer both power and video data.
A cable that's too thin can't transmit good videos. It's a clear giveaway that it's fake.
Older security cameras may have two cables, one for the power and one for the video. This setup is no longer popular, but it does help indicate fakes.
Any modern-looking camera with two or more cables is probably fake, and any security camera at all with three or more cables is almost definitely fake.
The exception to this is if the cables have a clear purpose. They might connect to a floodlight or another device. In these cases, extra cables are integral to the system.
As a good rule of thumb, look for cables that are at least as thick as typical USB cables and up to the thickness of an HDMI cable. Anything thinner than this is likely fake.
You may also see two cables attached together, forming a wide cable with two distinct sections. These aren't particularly common but can represent separate plugs for power and video.
Tip 3: Look For Brand Information
Most reputable security camera companies put branding on their products because they're proud of what they create and want people to see their name and logo.
If a camera doesn't have any visible branding on it, there's a good chance it's fake. High-quality cameras don't need to hide their information.
However, this can be hard to check if the cameras are hidden behind a dome. In fact, you may not even be able to check behind the dome to see if any cameras are there at all. Most locations certainly aren't going to give you access.
If you can see the brand, you can also double-check it against the manufacturer's list of products to see whether it matches.
If the branding is wrong somehow, such as being placed in a strange area or misspelling the company's name, that's another telltale sign of fakery.
Branding should be visible, so you'll usually see it on the side or bottom of a security camera instead of on the top. This doesn't mean that any camera lacking a brand is fake, especially in places with restrictions on what brands they can display, but it is one of several factors you can check.
Popular brands include companies like Lorex and Nest, but there are too many brands to list in full here. Research the company online if you're not sure whether a brand mark you see is real.
I've spent some time looking at security cameras online, and it always amazes me how many people hesitate to do this.
If you can identify the camera you're looking at, you can usually learn all about its other features. That makes identifying fake cameras significantly easier.
Tip 4: Look At The Build Quality
This requires close examination, so it's not viable in all situations. As I mentioned for the cables, fake camera companies usually try to cut costs wherever they can. This is not true of a good dummy cam.
This means they use thinner, weaker materials than reputable manufacturers do.
Real security cameras may also have additional details on the outside. These can include lines, raised sections, reset buttons, and other elements that make the device visibly complicated.
In most cases, these details help create longer-lasting products. The fancier it looks, the more likely it is that you're dealing with a real camera.
Alternatively, you might be able to take a photo of it and have your smartphone try to identify it. I've done this a few times, and it's kind of amazing how quickly AI can sort real cameras from fake ones.
Tip 5: Movement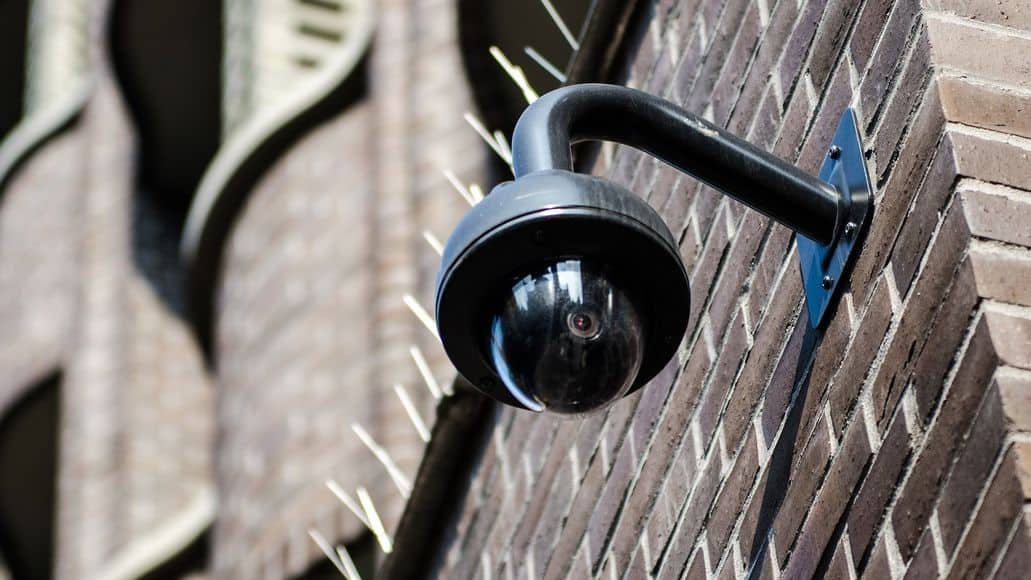 Most high-quality security cameras do not move. Swiveling is an expensive feature that most companies neither want nor need to pay for, so you'll only see it on high-end cameras.
Any supposed security camera that looks like a mid-range product, but swivels, is probably fake.
Some fake cameras actually use a built-in program to swivel and change directions. This creates the illusion of motion-tracking.
But just like the blinking lights, this feature only exists to get your attention and make you think they're watching you. Of course, this works, so it's hard to criticize the strategy too much.
Tip 6: Wi-Fi Sensors
This only works for wireless security cameras, and it's not as reliable as some of the other tricks for how to spot fake security cameras. If you move your phone close to the camera but don't detect a wireless signal, it's probably fake.
This isn't as reliable as other options because power cables could go through the camera's frame and into the wall. This is especially likely on the inside of buildings, where protecting the cables helps prevent damage. In other words, a camera can look like it's wireless when it isn't.
If you're not familiar with checking signal strengths, take a look at this handy guide for different systems. I don't check for Wi-Fi signals very often because other giveaways are usually easier to spot, but it's a good trick to know.
Tip 7: Look For Weathering
Weathering is rare on real security cameras because owners don't want dirt, moss, or other debris blocking the camera's view. If the camera looks entirely uncared for, there's a good chance it's fake. Similarly, if the camera is visibly damaged and hasn't been replaced in a long time, it's likely fake.
Spotting Fake Security Cameras: Final Thoughts
There are some great decoy security cameras available. Quality fake surveillance cameras work well to deter many criminals.
But no matter how good they are, if you know what to look for, you'll be able to tell the difference between a dummy camera and a real one. And now that you've reached the end of this article, you know exactly what to look for!
Latest posts by Jackie Bolen
(see all)