Sci-fi movies from a few decades ago featured futuristic technology that we could only dream might some day exist.
Skip forward in time and that technology is here in the form of smart devices and virtual assistants!
Placed in your home, these smart devices sit patiently, waiting for you to command them into action. At your command, they do everything they possibly can to make your life more comfortable.
Whether you want to start brewing a pot of coffee before your alarm goes off in the morning, or you want to keep a closer eye on your property while you're away, there's a smart device for the task.
But where do you even begin when it comes to building a smart home?
With so many choices available, things can become a little confusing. Especially if you're unsure what you're looking for in the first place.
Don't panic! We're here to help.
We've put together the ultimate guide to building a smart home. This will eliminate any confusion and give you a clearer idea of the benefits of installing smart devices throughout your home.
And, we'll do it without any technical jargon!
Keep reading and learn everything you need to know about setting up a smart home.
We've also got some fantastic tips and creative ideas, and we'll dispel any inaccurate information surrounding smart devices and personal privacy.
What Makes A Home Smart?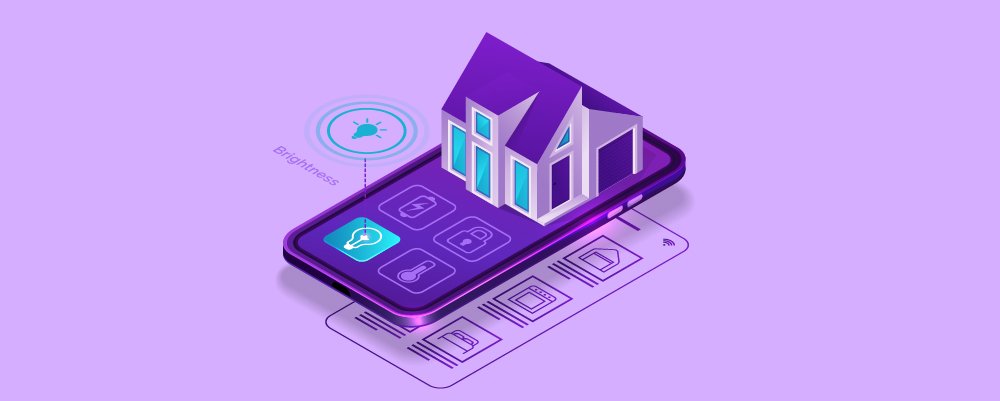 First things first – what exactly makes a home smart? We're not talking about your house earning a Ph.D. here!
To put it simply, a smart home is a home that is filled with smart devices, all of which are controlled through a virtual assistant or smartphone.
These devices include security systems, lighting systems, and energy management systems.
You can even use smart devices to make life easier. For example, you can program a washing machine to start its cycle right from the comfort of your favorite armchair.
A smart home system can be a life-changing thing for a lot of people, especially those that struggle with daily life.
Depending on the devices you choose, the simple tasks that some of us take for granted (such as boiling a kettle or vacuuming) can give a little independence back to those in need of assistance.
Building a smart home is also great for families juggling many different tasks, working professionals that need to keep on top of hectic diaries, and it can even reduce your household bills.
Setting up a smart home isn't a scary or overly complicated task, either.
Most smart devices are designed to be user-friendly and you can set them up in a matter of minutes, no matter how technophobic you might be!
4 Key Components Of Any Smart Home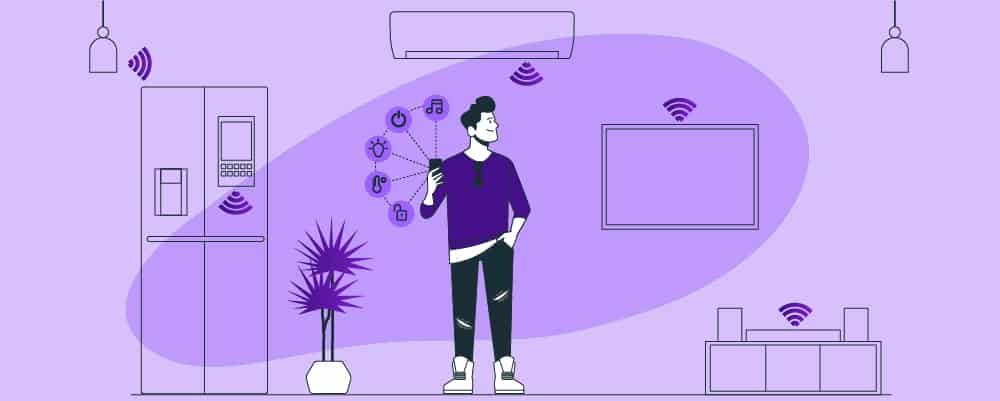 As you begin looking at incorporating voice-activated assistants and other smart technology into your home, it's super easy to get carried away with the range of amazing products on offer.
It's also all too easy to overlook some of the most important components of any smart home.
So, to make things a little easier and to help you start off on the right foot, we've put together a list of 4 key components that any smart home should have.
It's also important to note that almost any other smart gadget you decide to add to your home will be associated with one of these aspects, so they're pretty much essential to your setup.
Security
One of the most important components of any smart home is a security system.
When we're away from home, whether it's for work or on a well-earned vacation, you need to make sure that your home and its contents are well protected.
An innovative smart home system can help you do this.
Perhaps the best smart home security device is a WiFi-enabled security camera. With this, you can monitor your home while you're away by simply logging onto the accompanying app.
A multiple set up of cameras will allow you to monitor your home room by room, as well as virtually patrol the perimeter of your property.
A series of WiFi-enabled security cameras also act as a fantastic deterrent against any potential intruders as well, as they will most likely not attempt to enter your home if they can see that you have a security system in place.
Another fantastic smart device that you can use as part of a security system is a smart doorbell.
As soon as somebody presses the doorbell, you'll get an alert on your smartphone and an integrated camera will show you who's at the door.
This is really useful when you're away from home, as you'll be able to speak to a potential intruder through the smart doorbell and tell them that they're on camera.
It's super useful when you're at home too, as you'll be able to check who is trying to gain access to your property without having to physically go to your front door.
And, if it's somebody that you don't particularly want to deal with, you can always pretend that you're not home!
In addition to all of those pros of a wireless smart security system, installing one in your home could also potentially save you some money.
Many home insurance companies will offer you a reduced rate if you have smart security devices installed, so you won't only be keeping your home and your family safe but you'll also be spending less money over time.
But you do open yourself up to the danger of hacking. To prevent this, learn how to check if your wifi is secure and how to strengthen the security if need be.
Lighting
Creating a smart lighting system comes with a host of aesthetic benefits and can also be used as part of a security setup.
For instance, if you want to give the impression that someone is at home while you're away on vacation, you can turn your smart lighting on and off from hundreds of miles away through your smartphone.
You can also create schedules for your lighting.
This allows you to spend more time relaxing while you're away, and less time worrying about remembering to switch them on and off at certain times of the day.
Let's focus a little more on the aesthetics of smart lighting, now. By installing smart light bulbs throughout your home, you'll be able to create different ambiances for each room and for different occasions.
You can also adjust the brightness of your lights without needing to install a traditional dimmer switch.
Why would you want different lighting in different rooms, though? Well, let's say that you're throwing a dinner party.
You'll want as much light as possible in the kitchen so that you can see what you're doing, while a soft, warmer glow around your table allows you to create a relaxing dining experience.
You can even switch between different colors with some smart bulbs and lighting devices, and this comes with a host of benefits.
Perhaps you'd like to create a soft, soothing night light for a child's bedroom. Or, if you're throwing a Halloween party, you can create a spooky, green lighting scheme throughout your home.
Switching between colors and adjusting brightness levels is super easy too and, depending on the brand you've chosen, can be done in a couple of ways. First of all, you can ask your virtual assistant to do it for you.
All it takes is a quick "Alexa…", or "Hey Google…" followed by your command and your lighting will be changed for you.
However, if you'd prefer to select the perfect color or level of brightness, you also can adjust your smart lighting through your smartphone. This is also a great option if you need to do it silently, as you won't have to speak aloud to do it.
As with smart security, installing a smart lighting system in your home also comes with a hidden benefit – it can help you reduce your carbon footprint.
Traditional lighting, along with other certain electronic devices, is responsible for the second-largest share of energy use in US homes.
But, by having more control over brightness and being able to create lighting schedules, you'll be able to better control your energy consumption. This will also result in a lower electricity bill, saving you even more money as well as protecting the environment.
Energy
Until now, monitoring your energy consumption (and generating the bill that accompanies it) is something that has been the sole responsibility of trained professionals that work for your energy company.
However, thanks to certain smart devices, the power is now in your hands!
But why is monitoring your energy consumption a key component in a smart home?
There are two important reasons why you want to keep an eye on how much energy you're using – climate change and personal finances.
These two factors go hand in hand. The more energy you use, the more of an impact it has on the environment, and the larger your energy bill will be.
And, in a world where everybody is becoming more environmentally conscious as well as trying to save money wherever possible. Incorporating smart energy into your home is a no brainer!
A smart thermostat is potentially the best energy-saving device available. It's also super easy to install and it comes with multiple benefits. The first of these is that you'll be able to monitor how much energy your household is using much more efficiently.
In turn, this allows you to use energy more efficiently. You'll be able to switch your heating on and off as and when you need it, rather than leaving it on all day.
You'll also be able to create schedules to give your home an extra boost of warmth throughout the day, which is particularly useful during the colder months.
The heating schedules that a smart thermostat offers are also much easier to read and program than traditional thermostats, so you won't have to deal with the headache of trying to decipher what certain buttons do!
Instead, everything is clearly laid out for you on an app that you can download to your smartphone or tablet.
Many energy companies will offer a rebate when you install a smart thermostat in your home too, which gives you the opportunity to start saving on your bill straight away.
There's also no doubt that, as technology evolves and large companies become more environmentally conscious, more incentives to install and use one will start to arise.
Power (Appliances)
The fourth and final key component that any smart home should have is smart appliances.
This is where the futuristic and fun elements of building a smart home lie, and you'll be able to achieve things that you've only ever dreamed of!
So, whether it's turning your washing machine on while you're at work or starting up an air purifier when you're on your way home, it's all just a simple click away with a smart appliance.
You've got two options available to you when you start looking at smart appliances. You can either invest in all new appliances that are specially designed to integrate with virtual assistants and your WiFi network, or you can choose to go down the WiFi plug route.
Let's take a look at purpose-built smart appliances, to begin with. There are some fantastic options available to you, from smart kettles to smart ovens.
However, one thing you'll need to bear in mind is that smart appliances are not cheap, so you'll need to be working with a fairly healthy budget if you decide to kit your entire home out with all new appliances.
This is why a lot of people choose to use WiFi plugs instead of making a complete switch to smart appliances. WiFi plugs work by connecting directly to your electrical output and, in turn, allow you to plug your existing appliances into them.
So, while you may not be offered some of the more high-tech features that a smart appliance features (such as temperature control on a kettle), you'll be able to continue using the appliances you love.
Along the way, you'll have transformed them into smart devices that can be operated through a virtual assistant or smartphone.
Of course, you can add to your smart appliance collection over time and use WiFi plugs as a temporary solution.
Making Smart Decisions: Where To Begin?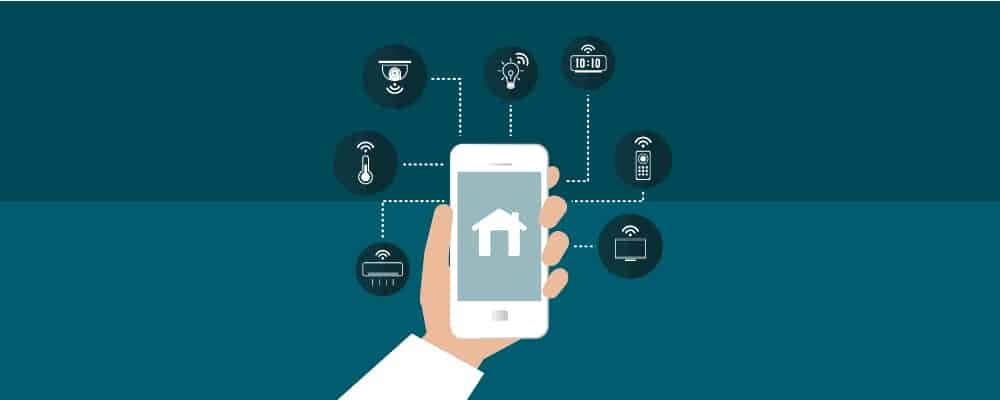 In a world of ever-evolving technology, integrating smart devices with your home is pretty much essential. But where do you begin when it comes to installing these devices and really bringing your home to life?
Before you get carried away and start purchasing all kinds of fantastical devices, the first thing you'll need to think about is what you're looking to achieve by building a smart home.
Are you concerned about security? Or are you a gadget-lover that wants to make everything you do as easy as possible?
It's worth breaking down your smart home expectations into a list of needs and wants. You might feel as though you need to install a smart doorbell or WiFi-enabled cameras, especially if you've been the victim of a home invasion.
But, when it comes to preheating your oven on your way home, this is something that you want to be able to do as it's not really necessary.
Breaking your needs and wants down in this way is also a great way to budget for your smart home, as you'll be able to create a more realistic list of what it is you actually need.
Of course, smart homes should have a fun element to them, and this is where your list of wants comes in.
But, by making the elements you want secondary to the ones you need, you'll be able to integrate your chosen smart devices into your home over time with an order of importance.
You can always create a wish list of smart devices that you want, and save them towards them or ask for them as your next birthday or holiday gift. This is a great way of getting some of the more exciting devices into your home quicker!
Next, you need to think about which virtual assistant you'd like.
There are a few to choose from, and more brands than ever are coming up with their own versions. However, the two giants of the industry at the moment are Amazon Alexa and 'Google Home'.
Both of these are powerful, voice-activated assistants that can be linked to any smart device you could possibly imagine.
They aren't brand-specific either, so you'll be able to pair them with a plethora of smart appliances and lighting without having to stick to the same brand each time.
This gives you the opportunity to find devices that you really love, rather than having to settle for ones that will work with your virtual assistant. It's also better for your budget, as you won't have to worry about paying for the brand name.
To make the decision-making process a little easier, we've put together some pros and cons of both virtual assistants below:
Alexa
| Pros | Cons |
| --- | --- |
| Voice-activated, hands-free operation | Software upgrades take a long time |
| Can play music | Must be constantly plugged into an electrical outlet to work |
| Connects with Fire TV | Runs off a cloud-based service, which means problems could arise if there was ever an issue with the cloud |
| Can be accessed through certain headphones | Can run into issues with Spotify as Amazon Music is its default music player |
| Available in Amazon Echo, Echo Dot, and Echo Spot | |
| Features Amazon 'Blueprints' which allows you to create routines | |
Google Home
| Pros | Cons |
| --- | --- |
| Voice-activated, hands-free operation | Must be constantly plugged into an electrical outlet to work |
| Can play music | Cannot read or send text messages |
| Can be paired with a Netflix account and offers voice-activated viewing commands | Features hidden, soft-touch volume buttons that can be difficult to locate |
| Recognizes up to six separate voices, so is ideal for large households | Runs off a cloud-based service, which means problems could arise if there was ever an issue with the cloud |
| Has access to Google's search engine, giving you a wealth of information whenever you want it | |
| Allows you to create routines | |
Once you've decided which virtual assistant you'll be using, and have created your list of needs and wants, the next step is to make sure you've got a powerful WiFi signal throughout your home.
Regardless of brand, all smart home devices and virtual assistants rely on WiFi to function. Any weak spots or dips in connection will prevent your smart home from functioning in the seamless way you'd like it to.
So, before you start purchasing your smart home devices, we'd recommend getting in touch with your current internet provider and checking your broadband speed and line strength.
They will be able to tell you whether your current package will cope with running a smart home, or whether it would be a good idea to upgrade.
When you're looking at your internet speed, a good rule to follow is to allow 5 mbps for every 10 smart devices in your home. And, if you're installing WiFi-enabled security cameras, you should add an extra 5mpbs per 10 cameras.
Essential Devices Your Smart Home Should Have
We've talked about the 4 key components that any smart home should have above, but within these categories, there are some essential devices that you should consider.
Each of these will enhance the performance of your smart home's setup, and help to save you some money on your household bills along the way.
Below, we've put together a list of some essential devices for each key component of your smart home.
It's worth remembering, however, that you don't necessarily have to purchase each and every one of them straight away.
Choosing just a couple from each category will help you lay a strong foundation that you can build from.
Security
WiFi-enabled security cameras
WiFi-enabled security lighting
Smart doorbells
Smart locks
Smart security alarm system
Lighting
Smart bulbs
Smart light switches
Smart strip lighting
Smart lamps
Energy
Smart thermostat
Smart power outlets
Smart wall heaters
Smart air purifiers
Power (Appliances)
Smart appliances
WiFi plugs
Most of these essential devices can be integrated with your chosen virtual assistant (Alexa, Google Home, etc.) which helps make life even easier.
For example, if you've gone to bed and forgotten to lock your front door, you can ask your virtual assistant to do it for you.
When you're looking at your essential devices, some of the best brands to consider include:
IFTTT
Philips Hue
SmartLife
Gosund
Each of these brands creates smart devices that can be paired with a virtual assistant and has an accompanying app that allows you to control them through your smartphone.
However, you will most likely have to download an app in order to use them. If bought from reputable brands (such as those listed above), these apps won't have any security issues and once you've downloaded them you'll probably never think about them again.
It is worth keeping them installed on your phone though, just in case something goes wrong with one of your devices and you need to investigate a little further.
Most won't function until you download their app either, but it's through these apps that you'll be able to create schedules and operate your devices when you're away from home so it's definitely worth doing.
How To Build Your Smart Home
Once you've purchased your virtual assistant and your essential devices, you can finally start building your smart home.
This isn't as simple as plugging everything into its respective outlet though, and to really get the most out of your smart devices there are some things you need to do.
Start by unpacking your devices and connecting them to outlets, appliances, and wherever else you're installing them
That's step one. The next step is to create your routines.
This isn't as difficult as you might think, and it's really where you really start to have fun with bringing your smart home to life.
Let's backtrack a little here and explain what exactly a 'routine' is. Put simply, it's a sequence of tasks that you can program your virtual assistant to act out for you across your range of smart devices.
For example, if you want your radio to automatically start playing your favorite station and the kettle to start boiling once you've woken up, you'll be able to create a routine that sets these tasks in motion.
All of this can be done simply by waking your virtual assistant using their activation word ('Alexa', 'Hey Google', etc.) followed by the command ("Good morning", for instance).
To set up your routines, the first thing you need to do is name all of your devices. Apps, such as the Google Home app, allow you to name each speaker and device accordingly.
It's always a good idea to name them after the room they're placed in, but there's nothing to stop you from humanizing them if you wish!
Once you've done that, you can use the same app to start building your routines. Everything will be clearly set out for you and, once you've named your devices, you'll be able to power the appropriate device on or off as part of the routine you're creating.
We've used a morning routine as one example, but another example of a routine you can set up would be your journey home.
As you begin your commute back from the office, you can speak your chosen routine command into your virtual assistant's app by saying "Hey Google, I'm coming home", or "Alexa, I'm on my way home", to start the sequence of tasks.
For a journey home your chosen routine could be turning your lights on and turning your heating on so that you return to a cozy, warm home.
One thing you'll have to get used to when building a smart home is speaking your commands out loud. At first, this will feel quite unnatural, however, it doesn't take long to start feeling comfortable with it and you'll soon wonder how you ever managed before!
Privacy and Security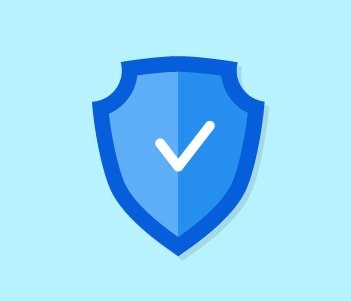 One thing that puts a lot of people off the idea of building a smart home is the privacy and security concerns that surround it.
Stories of CIA agents listening into your conversations and your personal information being sold all over the world are rumors that we've all heard.
We're here to put these rumors to rest.
There has never been any evidence of a government agent (or anybody else for that matter) listening into your conversations or monitoring what you're saying to your virtual assistant.
And, to be completely honest, both the CIA and the FBI probably have better things to do than to listen to you adjusting your lighting system!
What a virtual assistant will do is listen to your most commonly used commands, learn from them, and use these learnings to become a more effective assistant.
It will anticipate your needs by listening to what you tend to ask for at certain times of the day and make sure that your needs are met without any delay.
A virtual assistant does this not only by listening but by recording your voice. As it does this, there is a chance that it might record something you're saying if that sentence features a word that you commonly say to your virtual assistant.
And it's from this that these wildly inaccurate security rumors stem.
However, without these recordings, it's harder for technology to advance further and make life easier.
It is true that building a smart home doesn't come without a few security risks, so before you commit it's important that you're comfortable with what your virtual assistant might be hearing!
Creative Smart Home Ideas
As we've mentioned above, there are four key components to any smart home. But it's not all about security or reducing your carbon footprint and household bills.
Building a smart home should also be a fun experience! Some of the things you can achieve with your smart devices are truly amazing and, below, we've put together a list of our favorite creative smart home ideas.
Blink The Lights When Your Uber/food Delivery Service Arrives
You can use smart technology to let you know when your Uber or your food delivery service has arrived!
Simply pair your smart lighting to Uber's app and your lights will slowly begin blinking once your car or food delivery has arrived!
This is particularly useful if you live in an apartment building as you'll be able to know for sure when your car is here, rather than waiting out in the cold for it to turn up!
It also reduces the chances of somebody else stealing your ride and helps to keep your star rating looking good!
Schedule Your Holiday Lights
Do you live in a neighborhood where there is an annual holiday light rivalry?
Purchase a special smart lighting device, such as the GE-Z Wave and you'll be guaranteed to blow all other competition out of the water.
You can schedule times, color displays, and even power them on when you're not at home using your smartphone.
It's you secret weapon to blow away your neighbors' holiday displays and take the crown year after year.
Schedule Your Porch Lights To Come On For Your Return Home
Similarly, you can use smart lighting to schedule your porch lights to come on when you're heading home.
This is useful in the winter when the nights are longer.
The lights give you a clearer view of the path to your front door and take away the frustration of having to search for the lock in the pitch black!
There is a security aspect to this as well, as an intruder is much less likely to approach a well-lit front door.
Schedule Your Lights While You're On Vacation
Another thing that a home invader is unlikely to do is to enter a property that has its internal lights on.
Traditionally, turning your lights on while you're on vacation is a job that you would have to entrust to a friend or neighbor.
But, with a smart lighting system, you can create a schedule for your lights to turn themselves on and off instead.
The result – more time relaxing and less time worrying about your property while you're away.
Auto-Lights Throughout Your Home (PIR Sensors)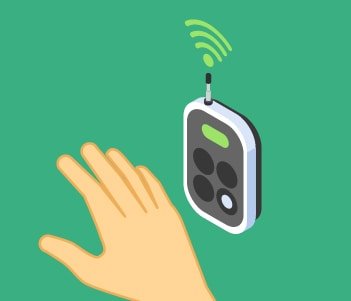 If you'd like to reduce your carbon footprint and your energy bill even more, then installing PIR sensors as part of your smart home setup is a great idea.
Connected to your smart lighting system, the work by measuring the infrared light given off by a moving object.
As soon as they sense movement, the lights automatically power on and then, after a short period, will automatically power off.
This is super useful for areas of the house that don't get much foot traffic, but that you'd still like to illuminate. Stairs, corridors, and reception areas, for example.
Find Out When The Mail Has Been Delivered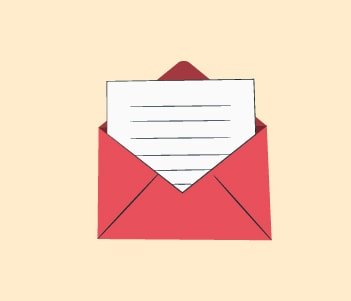 If you're waiting for an urgent letter or parcel, but you can't stay in the house all day long, then you can use a smart sensor to alert you when the mail has been delivered!
Simply install one half of the sensor to your mailbox and the other half to your door.
As soon as the connection is broken, you'll receive an alert to your smartphone and your virtual assistant will let you know that the mail has arrived.
Mail theft is becoming more and more common, so you can see the value in knowing immediately when your mailbox is full.
Activate Your Lawn Sprinkler System In Case Of A Fire
You can even use smart technology to keep your home and family protected in the event of a fire.
Install smart sprinklers on your lawn and connect them to your smart smoke alarm.
When the alarm sounds, you'll have a limited time to silence it.
If not, it activates the sprinklers and your lawn will be drenched with water in a bid to prevent the fire from spreading any further.
This also helps to keep fires contained, so there's a reduced risk of it spreading to the next house and setting the entire neighborhood ablaze.
Schedule Your Smart Vacuum To Clean When You Leave The House
We all know how boring housework is, so why not let smart technology take the reins and do it for you?!
Purchase a smart vacuum and schedule it to clean your floors while you're at work.
You'll come back to a squeaky clean home and, more importantly, you won't have put any effort into it.
These are just a few of our favorite creative smart home ideas, and the list of what you can achieve with a smart device and a virtual assistant is practically endless.
Here are just a few more ideas to help inspire you and really make the most of your new smart home set up:
Create cinema lighting with a 'movie night' routine
Use WiFi-enabled security cameras to monitor your pet while you're at work
Use a series of speakers to announce things to other rooms
Connect your lights to a timer so they flash when the time is up
Put your heating on when you're on your way home
Automate your thermostat based on the weather
Automatically lock your front door
Water your lawn and plants without having to drag a hose around your garden
Set your kettle to boil water just by asking it to
Receive an alert when your washing machine has finished a cycle
As you can see, the sky really is the limit when it comes to building your smart home! Of course, each new device will cost a little money, but there's no denying that the convenience and life-changing benefits are worth every cent!
Is A Smart Home, A Smart Move For You?
Although building a smart home gives you the power to lead an easier, more time-efficient life, it is something that needs to be considered properly.
Mostly because it's a fairly expensive thing to undertake, but also because you need to be pretty tech-savvy to set your devices up. You'll also need to be able to deal with any problems when they come up!
Troubleshooting
As with all technology, there are a few problems that can arise with virtual assistants and smart devices from time to time.
Luckily, each of these has a fairly simple solution.
Let's take a look at some of the most common issues you might run into below, as well as how to rectify any problems when they pop up.
Speed
One of the most common complaints surrounding smart home equipment is the speed with which it functions.
We've touched on this in more detail earlier, but the best way to keep everything running smoothly is to make sure your WiFi signal is strong throughout your home.
If you notice your smart devices aren't functioning as quickly as you'd like, get in touch with your internet provider and ask them to carry out a line-strength check.
Updates
Technology is constantly evolving and, as such, you might find that you run into problems pairing new devices with your virtual assistant.
The best way to prevent this from happening is to make sure that your virtual assistant has been updated with the most recent version of its software. Most will do this automatically and you'll never have to think about it.
If not, you can usually perform a manual update through your virtual assistant's app.
Connections
Certain outlets and appliance ports will only allow certain devices to connect to them. For example, if your smart device has a mini-USB cable but your television only has an HDMI port, the two will be incompatible.
Prevention is the best cure here and it's super important to make sure that you're choosing a device that you can actually pair with your appliance.
There are also adapters available, however, so if you've found yourself with an incompatible device that you can't return, purchasing an adapter would be your best option.
Occasionally, things can become a little backed up with information. So, if you find that your smart devices aren't working properly and you can't seem to find anything physically wrong with them, then the old computer trick of switching them on and off again can work wonders!
Common Complaints
As well as running into a few problems with your smart devices, there are a couple of common complaints that some smart home users find themselves having to deal with.
Let's take a look at these below, along with the best way to solve them.
Systems Not Integrating
This is quite an issue, especially if you're relying on your virtual assistant to power your lighting system or your heating.
A lot of the time, this will be an internet connection issue, but if you've tried everything you can to try and rectify the problem, you'll have to get in touch with your virtual assistant's or smart device's customer support team.
It could be that there is an internal issue and, if covered by a warranty, you might be able to get a replacement.
Too Many Control Apps
If you've purchased several different smart devices from different brands, then you'll soon find your smartphone is full of apps. This can take up quite a bit of memory! The best way to prevent this from happening is to stick to the same brand wherever possible.
That way you'll only have one app for everything. If it's a little too late for that and you've already got all of your devices, look for an app that will amalgamate everything in one place. Google Home or Alexa would be your best options here.
No two homes have the same needs, and building your smart home will be a case of trial and error while you're working out what you need.
However, if you do run into any problems, giving the above tips a try should help sort things out for you. If not, we'd recommend getting in touch with your chosen device's customer support team.
Conclusion
As time progresses and technology becomes more advanced, it's fair to say that building a smart home is becoming increasingly essential. It's also not a bad thing, and certainly shouldn't be something to fear.
In fact, building a smart home can make life a lot easier, save you money on your household bills, and help you reduce your carbon footprint. All of which are things that we strive for these days.
The biggest thing you'll need to consider before making the switch to smart devices is your privacy. As we've mentioned above, this isn't something that is scary and there is a lot of false information surrounding smart devices and privacy.
But you do need to be aware that a virtual assistant will listen to you in order to anticipate your needs, and a part of that process is to record your commands.
Remember, however, that you do have the option of personalizing your security settings too, and this will help give you extra peace of mind over privacy concerns.
What a smart home will do for you is bring your home into the future, make things easier to manage, and can even make things more accessible for somebody that might need a little more assistance around the house.
Latest posts by Jackie Bolen
(see all)