There are certain features you need in a dash cam.
One of the most important is loop recording.
This is even more true if you drive professionally.
As an Uber (or Lyft, etc.) driver, you need to record the interior of your vehicle, as well as the road in front of you.
That's a lot of video footage, which takes up a lot of storage space. It won't take long before your memory card is full.
That's where loop recording comes in. Can you guess what it does?
What Is A Loop Recording Dash Cam?
A loop recording dash cam is one with a loop recording feature. This feature allows for continuous recording even when the SD memory card is full, by overwriting older files. Of all the dash cam pros and cons, this feature is one of the most important advantages for many users.
How Loop Recording Works
A dash cam's primary function is to record videos of what happens while you're driving. It stores those videos on an SD memory card in short fragments of 1, 3, or 5 minutes, depending on your preference.
Can you imagine the amount of space this can take up? Even with the most advanced compression technology, no amount of memory space would be sufficient to save all the videos taken.
No matter how large your memory card, it will eventually be full, rendering it impossible to store more video files.
That's where the loop recording feature comes in.
When you enable loop recording, the dash cam automatically deletes the oldest video when the memory gets full, freeing up space to record a new video.
That way, there's no worrying about running out of memory, which is pretty cool. You just want to make sure you save any videos you need, so that they don't accidentally get deleted.
Dash Cam Loop Recording Time
Most dash cams are set by default to record 5 to 6 hours of video on a continuous loop.
To set a loop recording time, turn on the option to divide the video into multiple segments, then select your preferred time.
This can range from 1 minute (meaning 1 segment that is 1 minute long) to 150 minutes (meaning 15 segments that are 10 minutes long), each of which will be saved as a separate video file.
Once the memory card is full, the oldest video is erased to record a new one.
Generally, a shorter recording time is ideal because it is smaller and easier to manage and view. It's why the default recording time for most dash cams is 3 minutes.
Once recorded, you can easily store the videos on an SD card, on a tablet's internal storage under the Gallery app, or on an external drive connected via the micro USB port.
Concerns About Loop Recording Dash Cams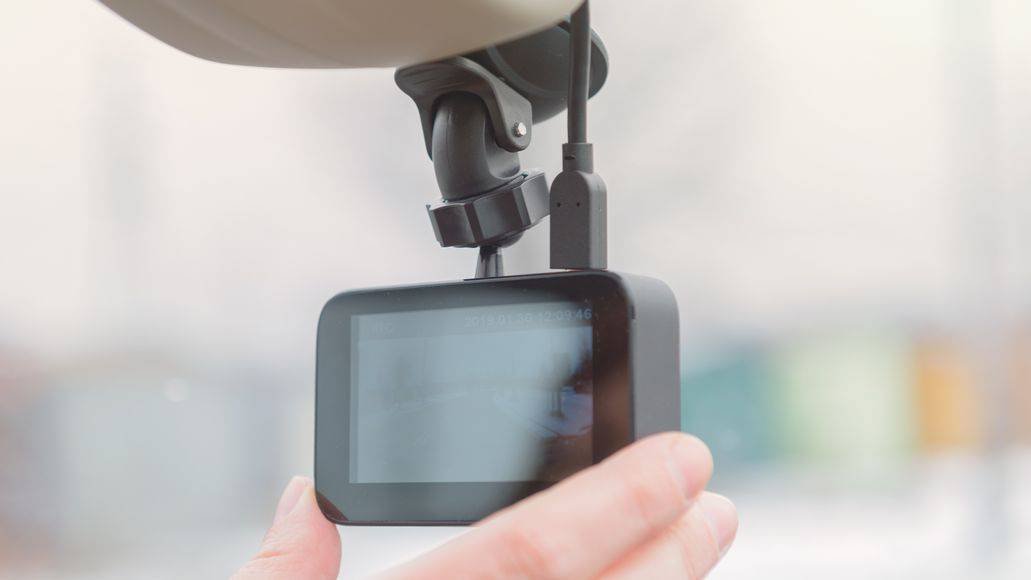 A common concern about dash cam loop recording is one I already touched on above. How do you avoid files getting deleted.
Perhaps you have video of an accident that can serve as valuable evidence.
I remember how handy video footage of a fender bender was for me, absolving me from blame. Sometimes proving you're not to blame can be hard, if not impossible, unless you have hard proof.
And getting police dash cam footage can be difficult, if it exists, so having your own is invaluable.
Or it could be just some random funny or memorable thing you saw while on the road and you would like to preserve your video footage of it.
The good news is, dash cams can protect a video file or store it in a separate folder, preventing deletion. They do so in two ways.
G-sensor
A built-in G-sensor in dash cams senses vibrations that tell it when there's an incident to record.
When these vibrations reach a critical level, it automatically locks the video and stores it in a separate folder. That's what happened with the video footage of the fender bender incident I mentioned earlier.
Manual SOS Recording
Most dash cams feature an SOS button, making it possible to protect or store the current recording in a separate folder.
Some dash cams also take a snapshot when the SOS button is pressed. You'd be surprised at how often I've used the SOS button to take snapshots of interesting things I've seen while on the road.
Why Your Dash Cam Is Not Loop Recording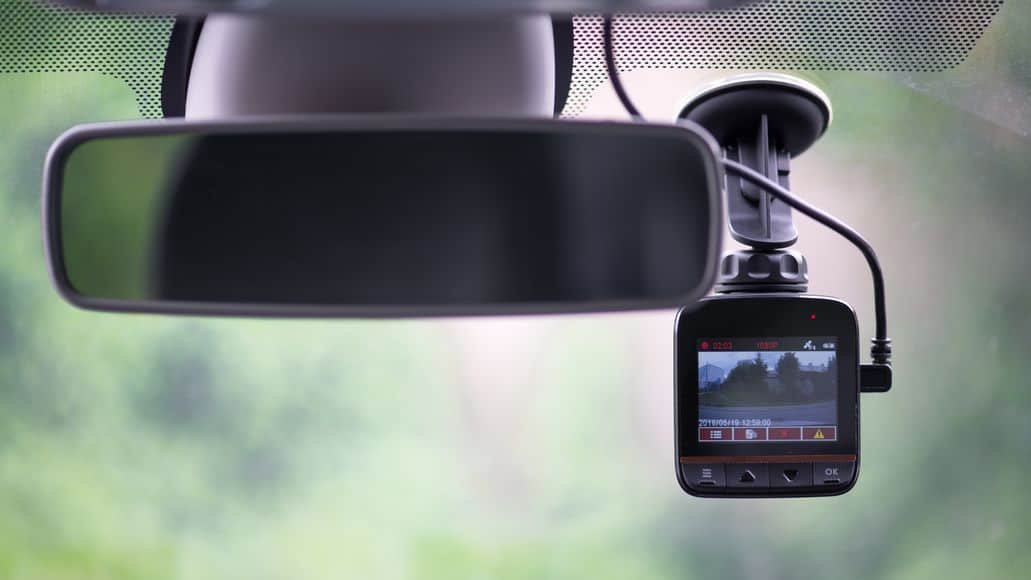 Sometimes the dashcam may not loop-record. Before having a meltdown, here are some reasons preventing the dashcam from loop recording.
Full Memory Card
Most memory cards have 8 to 32GB storage space, yet a 1080P/25fps video uses approximately 900MB per minute.
That means an 8GB card can store approximately 90 minutes of video recording, and a 32GB about 360 minutes. After that, the dashcam can no longer record any video because it's full.
A common reason the memory card gets full is when the dashcam has a highly sensitive G-sensor where a slight vibration causes it to lock the video. With time, you end up with a large number of locked videos stored.
The solution is to reduce the G-sensor's sensitivity by setting it to a high level – 6G to 8G (6 to 8 gravimetric accelerations). That way, only huge vibrations will trigger videos' automatic locking, meaning the memory card doesn't get filled quickly.
Setting a shorter loop time of 3 minutes can also help resolve the issue. Or you can download the footage to another device more often, freeing up space on the dash cams memory card.
Loop Recording Is Turned Off
It may seem obvious, but it's possible that the loop recording feature is not enabled. This is a pretty common oversight that by no means signifies craziness.
I once went berserk wondering why my dash cam's loop recording wasn't working, when all the while the lock function was on.
So that's another thing to watch out for (leaving the lock recording function on). Ensure the loop recording feature is on and the lock recording function is off.
Other File Types
A card full of read-only files can prevent the loop recording feature from working, forcing you to keep reformatting the card.
Therefore, it's important to check the read/write properties of the files on the card.
Faulty Memory Card
Some dash cams don't come with a memory card and it must be purchased separately. Blindly shopping for a memory card is a bad idea as there are factors to consider when choosing a memory card for your dash camera. These include
Card size: Although there isn't a significant difference between SD and MicroSD cards in terms of functionality or speed, MicroSD cards are more versatile, allowing for use in a wider range of devices. Make sure to get the right size for your dashcam
Storage capacity: A 32GB card is sufficient to record 4 to 5 hours of 1080-pixel HD footage. However, it's always better to buy a higher capacity memory card to avoid running out of memory.
Speed Class and UHS bus rating: Speed class refers to the speed at which files are written on the card, and UHS bus rating indicates what an SD card complies with.
Formatting
After extended use, an SD card starts to become faulty. Regularly formatting the SD card (once a month) can extend its lifespan.
A point to note, I recently tried to format my SD card on my laptop. It formatted on the laptop, but upon inserting it in the camera, it was not formatted. That's because it was formatted for the OC, not the cam.
It is common that different devices use different file systems, so I recommend formatting the SD card in the camera instead of the laptop to ensure the card is set up correctly.
Loop Recording Dash Cam: Final Thoughts
A loop recording feature is great to have. If you spend much of the day driving, it is vital. Any Uber driver buying a dash cam needs this feature, and the same goes for anyone else who earns money by driving people around.
But even if it's just for personal use, loop recording is one of the top features we recommend in a dash cam. It really does make a huge difference.

Latest posts by Damon Kennedy
(see all)