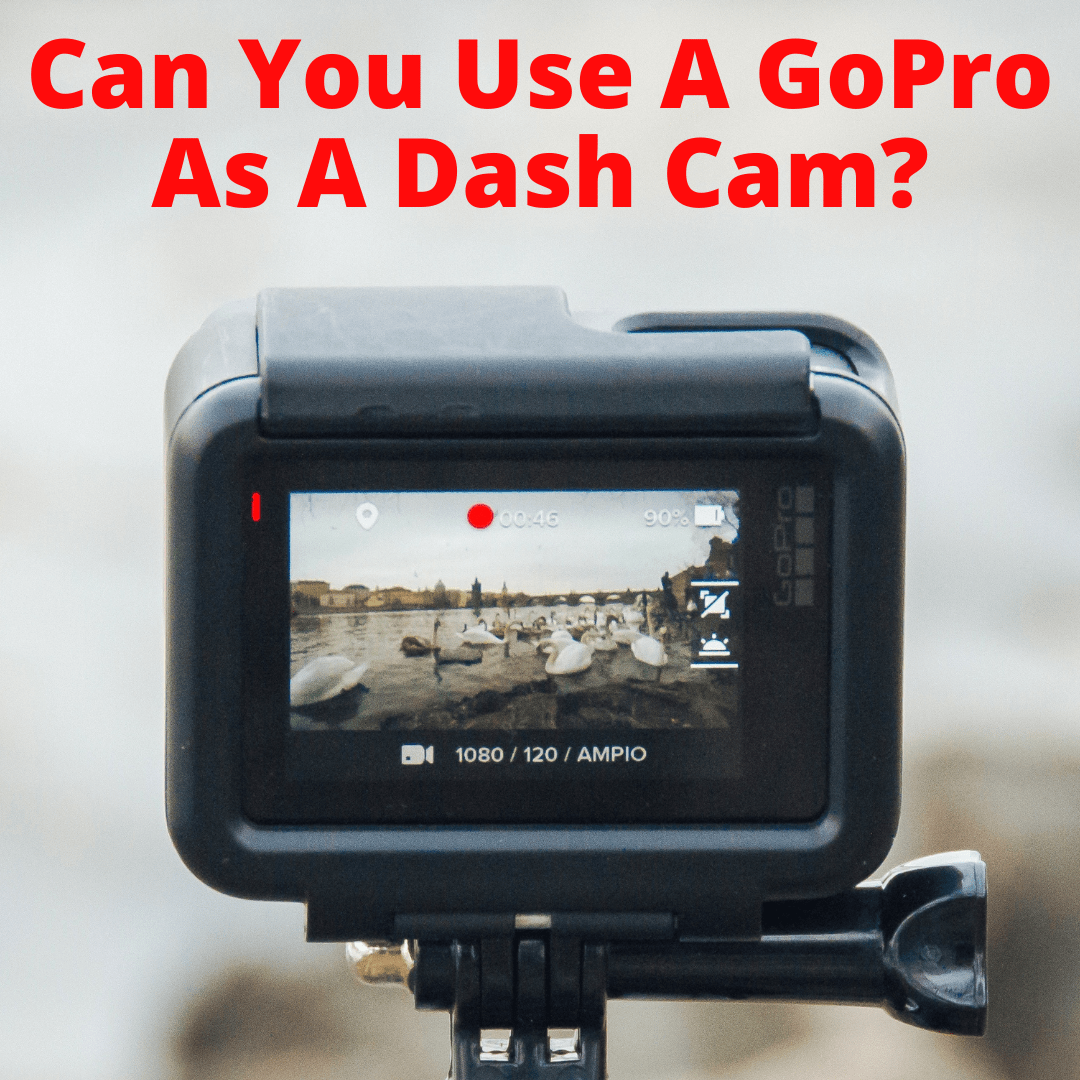 You can use a GoPro for almost anything.
Naturally, this includes recording your drives.
But that's not really what we're asking here.
The question is not whether a GoPro can function as a dash cam, but whether it should.
Will it be effective in this capacity, or is it just a waste of time?
We'll take a look at all the advantages and disadvantages of using a GoPro as a dashboard camera below. We also have some tips for you, if you do decide to go this route.
Can You Use A GoPro As A Dash Cam?
Yes, you can use a GoPro as a dash cam. But you need to keep a few things in mind before you do so. We'll get in those below.
Our recommendation is this: If you've already got a GoPro, it can make sense to use it in this fashion.
But if you're thinking of buying one specifically for this purpose, you're better off just getting a real dashboard camera, especially if you drive for Uber or a similar company.
Another option is a mini car cam. These are more discreet and come in handy when you don't want anyone knowing you're recording.
Let's take a more in-depth look the pros and cons of using a GoPro as a dash cam, along with instructions for getting one set up.
What Is A Dash Cam?
A dash cam (short for dashboard camera) is a small camera you can place on your vehicle's dashboard to record the road when you drive.
It can capture scenes both in front of and behind your car. Modern dash cams use an HD lens to give you high-quality video recording. Most also have night vision.
What Is A GoPro?
A GoPro is a camera built for outdoor use. It's ideal for capturing adventurous journeys or for carrying around in poor weather conditions.
GoPros use a fish-eye lens, which gives the resulting photos or videos a wide-angle look.
Should I Use A GoPro As A Dash Cam?
A GoPro can be used as a dash cam, but it's not designed for this purpose. GoPros were created for extreme outdoor excursions, not to sit on a car's dash.
Thus, while it will film stuff, it might not be the best for catching road incidents. GoPros are also meant to capture short films, not be on for hours. Because of this, you risk the battery overheating.
True dashboard cams are meant to run continuously for long periods of time. If you have a dash cam that keeps turning off, there's something wrong with it.
GoPros also don't have the parking feature that a traditional dash cam has. This feature allows the dash cam to connect to your vehicle, so it senses when you turn it off.
When it notices that the engine is off, it will automatically power down. GoPros require you to press the power button manually to stop recording.
Do GoPros Have Any Advantages?
While there are a few cons, GoPros are surprisingly a great alternative to dash cams. They're not only affordable, but they record high-definition videos, including 4K.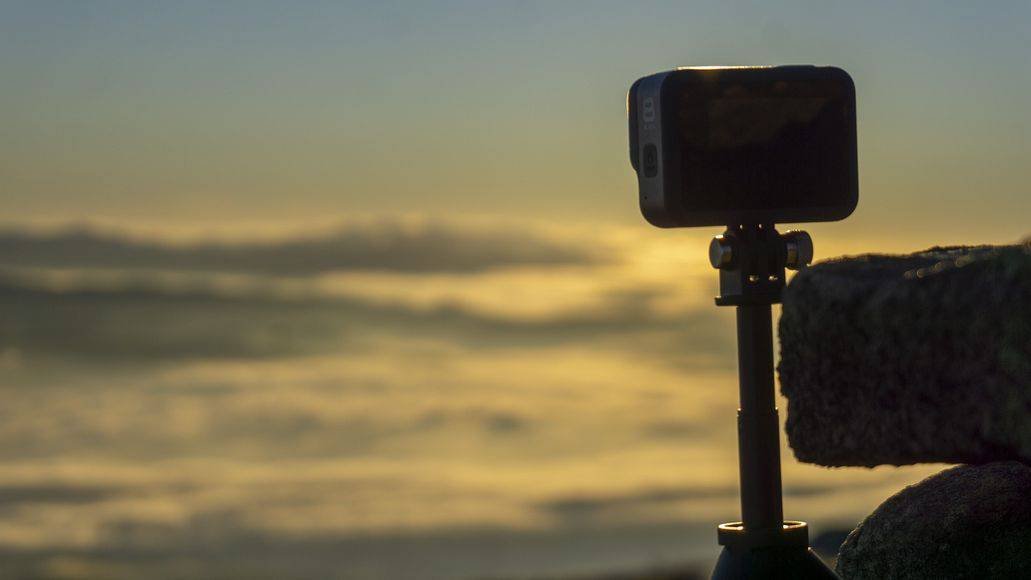 GoPros are also covered in a protective case, which protects the camera if it happens to fall.
You'll find that many GoPros can be monitored from your phone. By connecting the camera to your device, you can watch recorded videos and even turn the camera on with the GoPro app, without having to touch it.
Overall, a dash cam has more pros and cons, but the difference is not as big as you might think.
How To Set Up A GoPro As A Dash Cam
Below are the steps to follow to safely install your GoPro as a dash cam.
Apply A Suction Cup To The Car's Windshield
The first thing you'll want to do is apply a GoPro suction cup to your car's windshield. This is actually very similar to how you mount a dash cam. Make sure that it matches the model of your GoPro, so that it locks correctly in place.
You might also want to consider a suction cup that has a 180-degree swivel feature so you can adjust it to film from different angles.
Once you find the right suction cup, press it into place at the top of the windshield. Gently tug on it to ensure it's secure.
Slide Your GoPro Into The Suction Cup
Take your GoPro and insert it into the small cartridge on the suction cup. For some, you might only need to click it in place. For others, you might need to use a screw to keep it stable.
Turn It On And Start Recording
After you make sure that GoPro is secure, press the top button to turn it on. Make sure you see a red blinking light once you press it. This light indicates that the camera is rolling and filming your drive.
The battery could go quickly if you plan to film for a long time. If this is the case, it's best to have a back-up battery on hand.
For those who don't want to worry about insufficient batteries, you could connect your GoPro to your car's charger. To do this, attach one end of the included USB cord to the GoPro's side and the other to the charger.
Remember that GoPros can slightly overheat if you run them for too long. If you keep it on for a while, feel the camera occasionally to make sure it isn't getting hot. If it is, turn it off and let it rest for a few minutes.
Turn The GoPro Off And Review The Footage
When you're done driving, press the power button again to turn the camera off. You can tell it is off when the red light has disappeared.
Remove the GoPro from the suction cup and press its review button. You should see your recorded photos or videos. You can also view the footage on your computer or other device.
Additional Tips
If you want to make sure that you use your GoPro to its highest potential, consider these three tips.
Invest In A Large Memory Card
Memory cards can be expensive, but if you plan to use your GoPro as a dash cam, it's best to invest in one with a large capacity. This ensures you can film everything you need to.
It will also keep you from ending up having to buy a bunch of smaller memory cards. The costs eventually add up.
The largest card you can use in a GoPro (at the time of writing) is 512GB. This is very pricey, but it will give you almost 48 hours of uninterrupted video.
If you want something a bit more affordable, but that still has enough storage space for most people, you could instead opt for a 256GB memory card. This will hold up to 1,200 photos or 24 hours of videos.
Other memory card options for a GoPro include:
Obviously, the higher the storage capacity, the more video footage or photos you can store. But larger cards also mean a larger price tag.
Consider Taking Pictures Instead Of Videos
GoPros take excellent videos, but the constant recording takes a toll on the battery. Instead, you might want to consider putting it in photo mode. You can take a single photo or do a time-lapse.
If you choose to do a time-lapse, there are numerous intervals you can select, like five or ten seconds. For a long journey, you could increase that amount to one minute.
Once you turn the camera off, the time-lapse will piece the photos together to make a quick video.
Don't Place The GoPro In The Sun
GoPros are durable tools, but they can wear down quickly under direct sunlight. Because of the light's intensity, it heats up the camera. This can overwhelm the battery, making it burn hotter than it should.
When you place the GoPro on your dashboard or windshield, make sure that it's not in direct sunlight, or it's protected by a visor.
GoPro As Dashboard Camera: Final Thoughts
A GoPro can make a pretty effective dashboard camera, but it is not as effective as an actual dash cam that was designed specifically for the purpose. Plus, you can get a system with a front and an interior pointing car cam. The GoPro does have a few advantages, though.
Overall, we recommend a dedicated dashboard camera. If you already have a GoPro and don't want to spend money on another camera, then it certainly can make sense to use that to record your drives. Another option: the best body cam can also be used as a makeshift dash cam.

Latest posts by Damon Kennedy
(see all)