Motion sensors lights can be a pain.
When they work correctly, they are great. Not only do they alert you of a possible intruder, they also flood the point of intrusion with light, scaring off anyone who might be there.
But if you've got motion sensor lights, you know that there are also times when they don't work correctly.
Perhaps they don't detect motion that they should be detecting. Or they detect motion when there isn't any.
Or the lights just don't come on at all anymore. Or they stay on and won't turn off.
Each of these problems can have a number of causes (and thus solutions), but in many cases, all you have to do to get your sensors working correctly again is to reset the system.
It is a simple thing to do and more often than not, it will completely fix your problem.
In this article, we'll cover exactly how you go about resetting your motion sensors. We also give you some additional troubleshooting tips for cases where this simple fix does not work.
Resetting Your Outdoor Motion Sensor Lights
Resetting motion sensors is easy (as you will see), but it is not always the correct solution. In order to determine if resetting the system will help, we first need to take a look at the primary reasons why motion sensor lights stop working in the first place.
Why Motion Sensor Lights Stop Working
These lights feature a built-in sensor that is very sensitive to power blinks and electrical surges. Sometimes after a power surge or blink, the sensor remains locked into the on position or off position.
In some cases, the light fixture is broken, but many times, all that's needed is a reset in order to get the sensor to function properly again. Fortunately, this only takes a couple of minutes and doesn't require any tools.
Determining When A Reset Is Called For
Motion sensor lights are triggered whenever an object, animal, vehicle, or person walks past the sensor. Many models are sensitive enough that even an animal as small as a rat can trigger the sensor.
But over time, you'll find that your sensors are less responsive or some may stop working altogether. Learning how to maintain security lights will help keep them running longer, but eventually you are bound to have a light that no longer works.
Regular maintenance also means you'll know immediately when this happens and you don't unknowingly spend days or weeks with a weak spot in your home security.
When you do discover a malfunctioning light, you want to get it working again as quickly as possible. A system reset is almost always worth trying.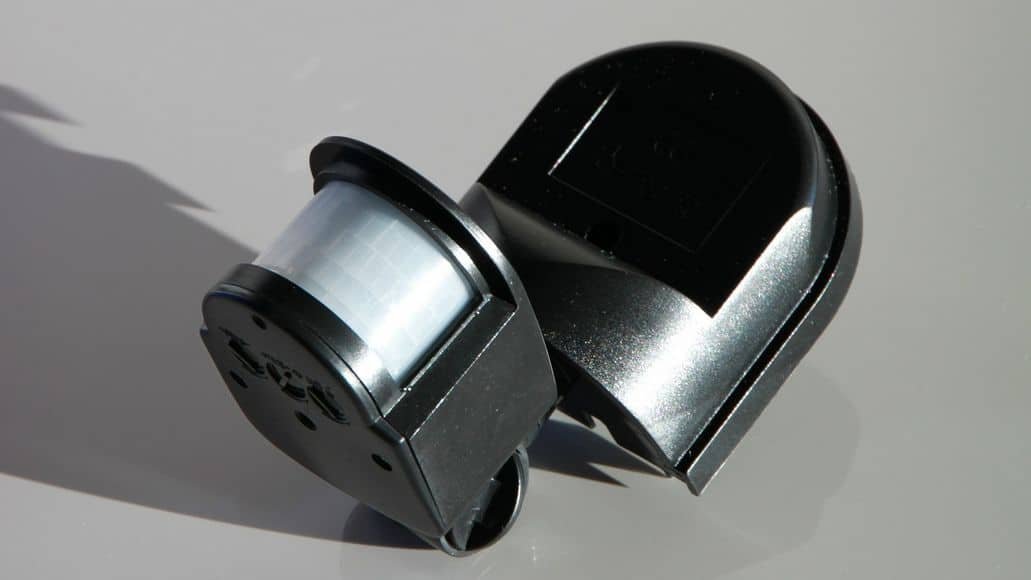 If your light will not turn on even if it's triggered by a large object such as a car or person, it must be reset.
If the light remains on, this is also an indication that it must be reset. Since these lights are designed to turn on and off only when something sets off a trigger, a light remaining on at all times is a clear indication that the system is malfunctioning.
A properly functioning light usually only remains on for a period of 30 to 60 seconds.
Another indication that the system must be reset is if you notice the light seems less sensitive than usual. Lights that seem to work sporadically and inconsistently should be reset.
Resets
If you are not sure whether a reset will help, you should still give it a try. Resetting the system is almost always the first step you should take when you're troubleshooting a malfunctioning light. In most cases, resetting the lights will have them working again in no time.
Breaker
To reset the system you need to first head to your breaker panel. Often, switching off the circuit breaker is enough to restart the system.
In many cases, your lights should start working correctly again after this type of reset. All you have to do is switch off the circuit breaker that controls the lights. Leave it off for a period of 30 to 60 seconds and then switch it back on.
If this method doesn't work you can also check the manufacturer's website for troubleshooting tips or read the user's manual. Some models must be disconnected from their power source for a period of 60 minutes in order to reset properly.
Light Switch
Some models are wired to a wall switch, which is often found near an entry point or in the garage. You can also use this wall switch to reset those types of lights.
Begin by shutting the light off for 5 seconds. Next, turn it back on and check the lights. If this method didn't help, move on to step two.
Try switching the lights on and off quickly. You should hit each position (i.e. 'off' and 'on') 5 times in total. Once the light comes on, switch the light to the off position, wait for 7 seconds, then turn it back on again.
The light should now be off and the motion detection sensor should be reset. Test it by walking into the sensor's range.
Battery-Powered
If you have a battery-powered system, such as the Mr. Beams MB3000, simply remove the batteries for 5 minutes, then reinsert them. Test the system to determine whether this has solve the problem.
If resetting has not helped, the sensors might simply be dirty and need to be wiped off. It could also be a dead battery, in which case you obviously just need to replace it.
Even if the battery still has some power, these lights tend to be less effective when the battery begins to run. Not only will the lights shine dimmer but the sensors will also not be quite as sensitive.
If none of these solutions worked, consult the owner's manual for troubleshooting advice, or contact the manufacturer directly.
Solar-Powered
If you have a solar-powered outdoor motion sensor light system, you obviously can't simply turn off the power by flipping a circuit breaker or a light switch or by removing the batteries. But there is usually a way to cut the power or reset the system. Consult your owner's manual, the manufacturer's website, or contact the manufacturer directly, as the way to do this varies from model to model.
How To Reset Your Outdoor Motion Sensors: Final Thoughts
Even the highest-quality outdoor security lights can fail from time to time, especially if you don't maintain them properly and check them regularly. Motion detector sensors are especially prone to failure if you live in a part of the country that experiences inclement weather or occasional power outages.
By following these tips on resetting your motion sensor detectors, you can have your system up and running in a matter of minutes. If this guide has not helped to solve the problem and your lights still are not working correctly, contact the manufacturer or visit their website for troubleshooting tips.
Latest posts by Jackie Bolen
(see all)