There's night vision and then there's night vision.
What do I mean by that?
Many cameras, binoculars, etc. have night vision capabilities. But the technology they use is very limited.
It has a very short range and the picture quality is lacking.
Good night vision is rare and extremely expensive.
You'd expect the same to be true of drones. A lot of cheap ones with useless night vision.
We'll see if that is the case below. We'll also cover anything else you may need to know about night vision drones.
Do Drones Have Night Vision?
Some do and some don't. Whether your drone has a night vision mode depends on how much you were willing to pay.
Many consumer drones do feature a night vision mode on top of their usual camera setups, allowing for nighttime surveillance or filming. But good night vision is expensive. And cheap night vision is useless.
Types Of Night Vision Drone Imaging
Most do not realize that night vision is a catchall term that includes infrared, low light, and thermal imaging.
While thermal camera drones are available for the public market, they are often bulky, expensive, and limited in their everyday uses.
Alternatively, a low light drone features a large lens and CMOS chip, allowing it to pull light from the environment and create a clear image or video.
Arguably the most common type of night vision drone uses an infrared camera accompanied by an IR light. The light is designed to bounce off objects, which the camera then records to create a discernable and crisp picture.
Gone are the days of green hues. Today's night vision is generally black and white.
How Are Night Vision Drones Used?
You can use a night vision drone in the same way as a regular drone. The camera is still there, just with the added ability to see in low light, which opens up a wide range of possibilities.
You can survey land, track animals, film a documentary, shoot a music video, and so much more without worrying about the visibility in the evening or at night.
Hunting
One of the most common uses for night vision drones is hunting. Armed with a high-tech drone, a hunter can track animals without creating excessive noise or introducing foreign smells to the immediate area.
With night vision, you can track nocturnal animals that you normally wouldn't be able to see.
Security
Imagine spending hours upon hours roaming a facility as a security officer. The job is tedious and potentially physically challenging. There can be a lot of ground to cover over the course of a shift.
Drones make covering vast areas much easier. With the invention of the night vision drone, you can now keep an eye on the same area even at night.
The security officer can sit in relative comfort, in an air-conditioned office, and operate the night-vision drone to survey the facility from above at any hour. The drone can record any incidents, and that footage can be transferred to the proper authorities.
Photography
A new wave of drone photography opens up when nighttime shoots become possible. While not as popular as full-color daytime photography, infrared and night photography is both artistic and exciting in its own way.
If you're a skilled pilot, you could even snap a photograph of yourself for social media. Just try not to fly the drone into your face.
Search And Rescue
It is not uncommon for a hiker—or a child—to go missing in the woods. Drones can cover much more ground than a search party.
A night-vision drone can continue the search well into the dark hours. Even better, many night vision drones are small and agile. Some can fly into a cave system or other area that could pose a danger to rescuers.
Wildlife Management
Many wildlife conservation organizations use various tracking systems for their animals. But a night-vision drone, even with a limited flight time, allows conservationists the chance to keep tabs on any animal or bird in a specific area, no matter the time of day.
Are You Allowed To Fly A Drone At Night?
One of the biggest obstacles any drone operator faces are regulations. There are air spaces, including around government buildings and airports, that a drone may never enter.
Trust us, you do not want to skirt the line. I found myself a little too close one night and promptly received a warning from local authorities. I'll never fly too close to a restricted area again!
With a night vision camera, you must first register your drone with the Federal Aviation Administration. When it comes to night flying regulations, each state is different. Make sure to research the regulations and adhere to them appropriately.
For the most part, you may fly at night. Just stay away from no-fly zones, always respect people's privacy and avoid trespassing.
What to Look For When Buying Drones With Night Vision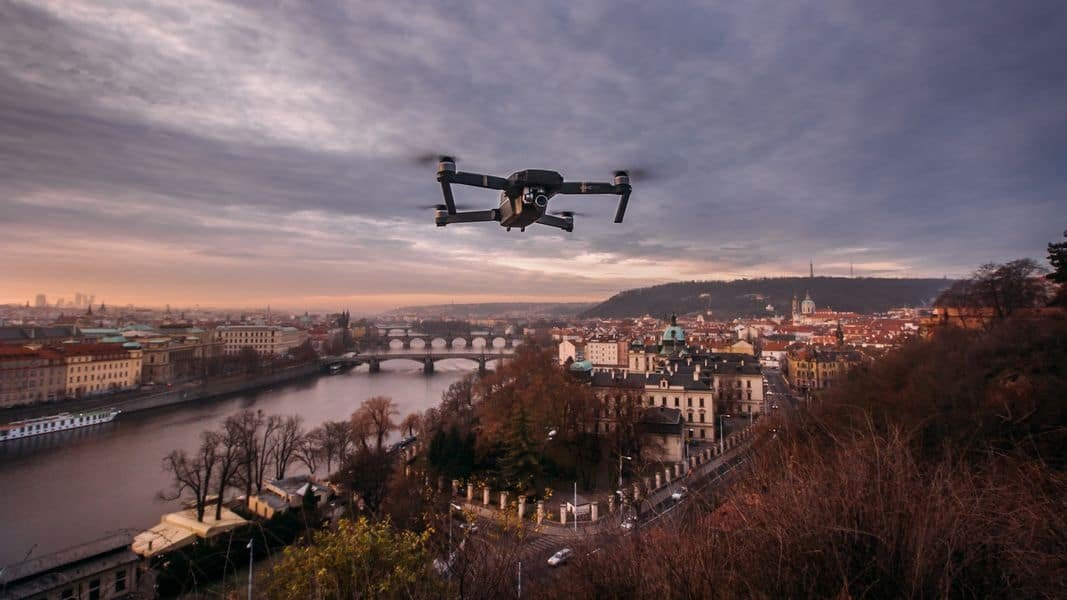 When it comes to shopping for a drone, especially one with night vision capabilities, which drone is best depends on your intended use.
The primary deciding factor is usually distance. A night vision camera is powerful, but you will need to pay a premium if you want clear medium to long-distance shots.
Flying in low light or total darkness brings about additional challenges. In the big city, light pollution will help you see a bit more, but in rural areas, darkness is often all-encompassing. Your drone may require an external light source to avoid crashing.
Lastly, don't compromise on mobility and navigation just to get a high-quality night vision camera. Many drone enthusiasts will sacrifice other components to spend every dollar they have on quality night vision capabilities.
Don't make that mistake! If a drone is unstable, the night vision will not matter because the picture quality will appear shaky and low-quality overall.
Can You Add Night Vision To A Drone?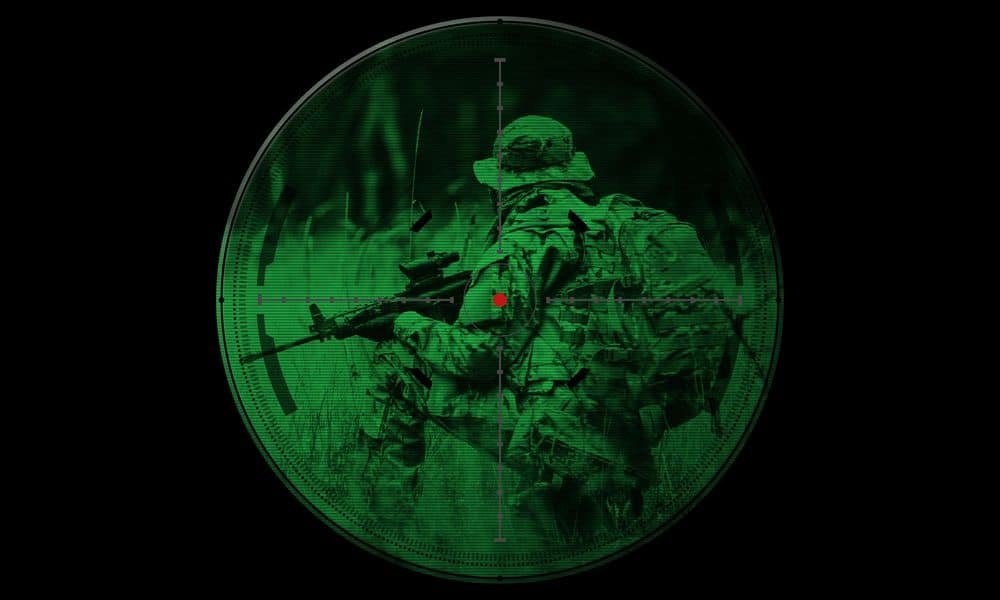 Yes, you can add a night vision camera to an existing drone, but you must be mindful of weight and flight capacity.
With a little research, you'll find a number of high-quality night vision cameras that offer fantastic visibility with a clear, crisp picture at any hour of the day or night.
The added weight might be a problem. If you find that the drone becomes unstable due to the camera's additional weight, a carbon propeller is a fantastic workaround.
Of course, adding night vision to a consumer drone can be costly. It's just like adding any other quality part, like a propeller or a first-rate gimbal. But it's worth the cost.
If your current drone is your baby (I know mine is!), and you do not want to upgrade to a new model or trade it in, then upgrading existing components is the way to go.
Drones With Night Vision: Final Thoughts
There are more and more drones with night vision these days. However, most of them do not have truly usable night vision technology. It does not have a good range or produce quality images or video.
But there are drones with quality night vision. You're going to have to pay a lot for them, though, whether you buy a drone with night vision installed or upgrade a camera on an existing quadcopter.

Latest posts by Zeke Daniels
(see all)