I have good news.
This will almost certainly be an easy fix.
And even if not, Xfinity Home Security is a good service and they will offer you whatever assistance you need.
But I doubt you'll need any assistance.
If you follow the guidelines below, you'll have your Xfinity Home Security system connected to your Wi-Fi and ready to go in no time.
How To Connect Xfinity Home Security To Wi-Fi
Connecting Xfinity Home Security to Wi-Fi is not difficult. The steps below will help you get it set up in no time.
But in case you're wondering if you can just skip this step altogether, let's take a look at whether this system can work without Wi-Fi.
Does Xfinity Home Security Need WiFi?
In order to work, Xfinity Home Security does need to make use of your Wi-Fi connection. It requires high-speed internet that should have a minimum speed of 750 kbps.
This is a requirement because of the various security features you can make use of with Xfinity Home Security.
These include monitoring activity via the Xfinity Home app, getting recorded video footage and storing it in the cloud, and live video monitoring of your property that you can view in real time.
In order to start using Xfinity Home Security, you'll have to upgrade your internet connection to the Xfinity XB6 Gateway modem as it's got a dual-band 2.4GHz and 5GHz router for long-range Wi-Fi capabilities.
How To Connect Xfinity Home Security To Wi-Fi Gateway
You will use your wired touchscreen controller to connect Home Security to a new Wi-Fi gateway. Start by tapping the gear icon. Then press "Devices."
Enter your Master Keypad Code and select "Advanced settings." Note: if you've forgotten this code, you can reset it with the touchscreen controller.
Select "Connectivity."
Select "Connect to new gateway now."
Select "Yes" to confirm.
You'll see a green tick show up when the Wi-Fi connection has been found between the Gateway and device touchscreen.
Other Important Tips To Keep In Mind

You should install the Xfinity app because it will help you set up your internet in mere minutes. You'll also have real-time support if you get stuck.
If you have an xFi Gateway or you've bought an approved modem/router, activating these can be done with the Xfinity app, which is available on both the Apple store and Google Play store.
Note that the xFi Fiber Gateway (Arris X5001) can only be installed by a professional so you won't be able to activate it via the app.
How To Activate Xfinity Home Security With The App
Once you log into the Xfinity app, you will be prompted to activate your setup. If that doesn't happen, don't worry.
Head over to "Account" in the "Overview" tab. Select the "Activate xFi Gateway or modem" choice. You'll see it underneath the "Devices" section.
Once you've done that, the app will guide you through steps to set up your Gateway and activate the internet. Here's what you need to do:
Ensure that you have an active cable outlet set up in your home.
Avoid putting the Gateway in any cramped areas of the room as this will reduce the Wi-Fi coverage.
When your Gateway is in position, connect it to the coax cable and active cable outlet.
Once connected, you'll see the Gateway device will have a solid or blinking white light. If it has multiple lights on it, make sure that they remain solid as that will tell you that the device is ready to be activated.
Choose "Ready to Go!" to continue with activating the device.
Choose "Check connection" to be sure your cable outlet is active.
If the outlet has been found, personalize your Wi-Fi name and password. Remember to make the password as secure as possible by making it unique.
Then, choose, "Next" so you can confirm your details. You'll see the "Xfinity Voice" option come up if you've activated it, and your phone number will be on display.
When you're happy that all your details are correct, press "Confirm" and "Finish up."
How To Connect To Wi-Fi
Now that your Gateway's been activated, connect to your Wi-Fi manually or automatically via the mobile device you're using. Here's how.
For manual setups: you'll find your Wi-Fi name on the device's available networks and then you'll just need to punch in your password to connect to it. Make sure you do the same with all other devices you wish to connect.
For auto-connect setups: You might receive a message that asks you to join the new network. If this doesn't happen, for example because the device you're using can't connect automatically, you should go ahead and manually connect to the Wi-Fi network.
Troubleshoot Xfinity Home Security Problems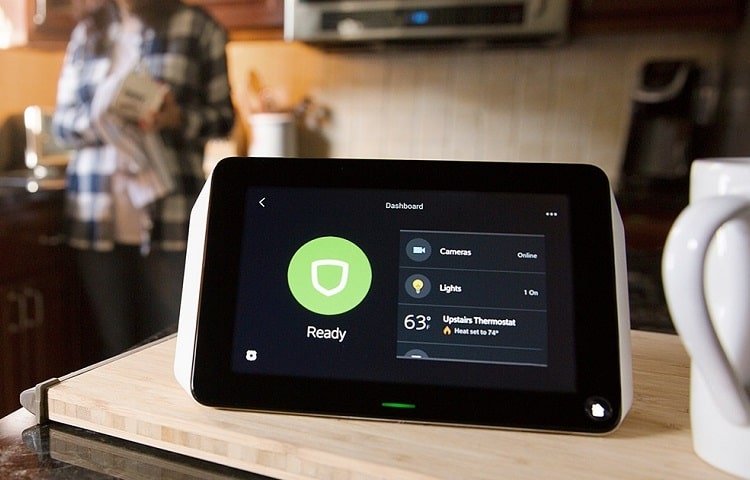 There are some problems you might encounter with Xfinity Home Security, so let's look at common ones and how to solve them.
"During installation, my cable outlet is said to be inactive"

You'll have to choose the "Try another outlet" option and continue with the installation. If this doesn't work or you don't have other outlets you can use, you'll have to select the "I don't have another outlet" option. When you do this, Xfinity will arrange for a technician to come to your home.
"My internet connection is lost!"
If you're struggling to connect to the Wi-Fi, you'll need to manually restart the modem. This is usually the best way to restore internet connection.
Unplug the modem for two minutes. When you plug it back in, you'll have to wait up to five minutes for it to reconnect.
You should also make sure that you check that all device connections have been done correctly and that power cords are connected and plugged in correctly. You want to make sure those things are not what is causing the problem.
"My touchscreen is frozen."
If your touchscreen is unresponsive, you'll have to reset it. You can do this by following the steps outlined below, depending on the type of device you have.
If you have an Xfinity Home Station
Place the Xfinity Home Station face down on a surface so you can remove its stand.
Remove its battery cover and battery.
Unplug the power cord.
If you have a touchscreen device
There are different touchscreen device models and how you reset them will vary. For example, you might have to remove the battery, unplug the power cord, and then wait 10 seconds before reconnecting it for some devices.
For others, you'll have to find their "reset" button, which is usually on the back of the device. Then you'll have to press it for 10 seconds to restart the touchscreen.
If you follow the above instructions for the device you own and it's still unresponsive, you'll have to get in touch with Xfinity, who will be able to help you.
Can You Use Your Own Modem For Xfinity Home Security?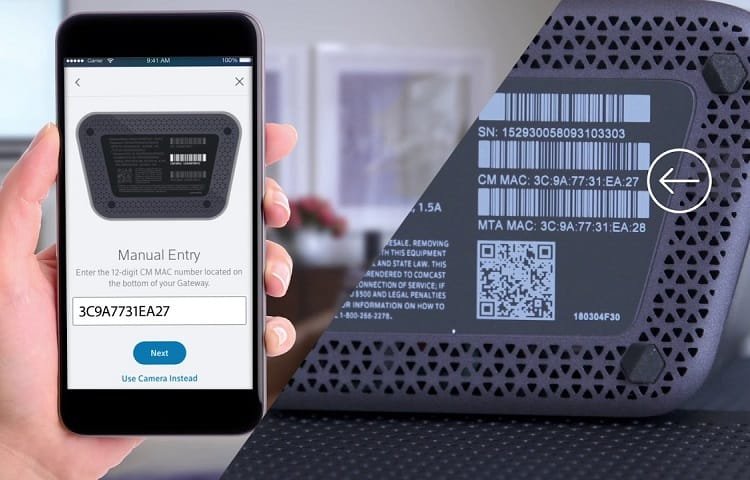 If you want to use your own modem to connect Xfinity Home Security to the internet, there are some approved devices you can use.
You can easily determine if your device is supported by checking out the My Device Info page on the Xfinity website.
That said, it's still ideal to use the Xfinity Wireless Gateway because you'll be able to make use of services like access to xFi, which is Xfinity's management platform and the Xfinity WiFi hotspot.
Related Questions
Can you use the same Wi-Fi details if you've moved to a different address?
You can, and it's the easiest option to ensure you can connect to the Wi-Fi. But, if you change your Wi-Fi information, you'll have to reconnect all the devices with the new details.
What devices can you use to download the Xfinity app?
Ensure that your tablet, Fire TV, or smartphone is running Android 5.0 or later versions or iOS 12.0 or later.
What do you get in an Xfinity Home Security package?
The basic package offers three door and window sensors, a pet-friendly motion sensor, a touchscreen control panel, an Xfinity Home Security yard sign, battery and cellular system backup, and professional monitoring. It costs $15 per month.
Connect Xfinity To Wi-Fi: Conclusion
Xfinity Home is a comprehensive security system that offers a ton of features to keep your home safer.
If you were wondering how to set it up with Wi-Fi to make use of all its features, after reading this article you now know what to do so you can start enjoying home security monitoring in a seamless way.
We've also featured some common troubleshooting tips to help you overcome any obstacles you might encounter.

Latest posts by Damon Kennedy
(see all)